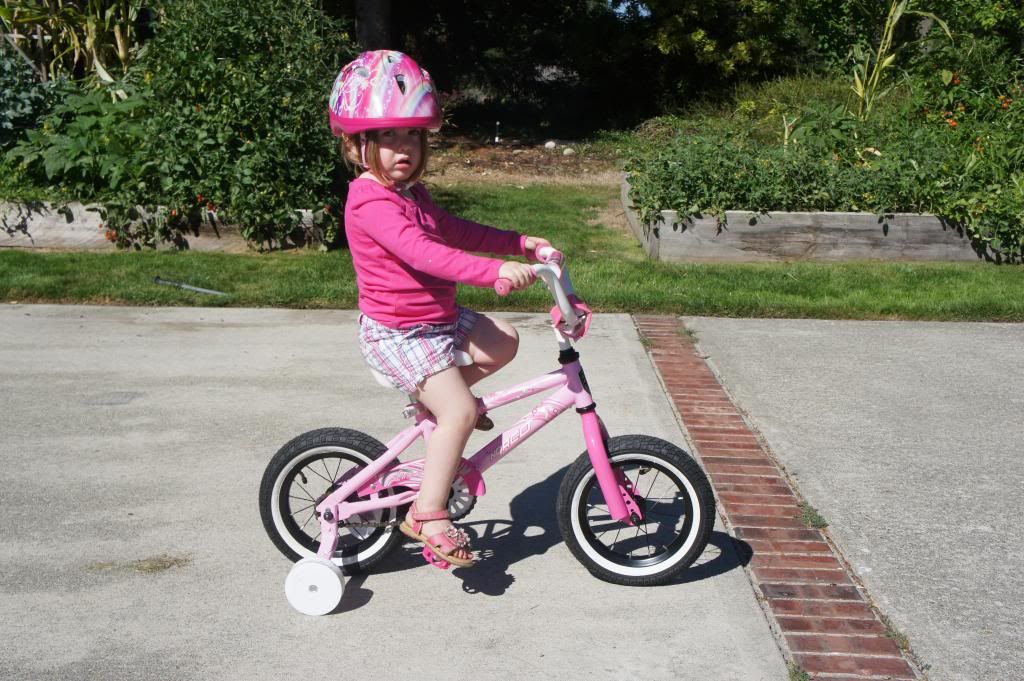 2 years, 3 months
Someone got a training wheels bike and feels like a badass.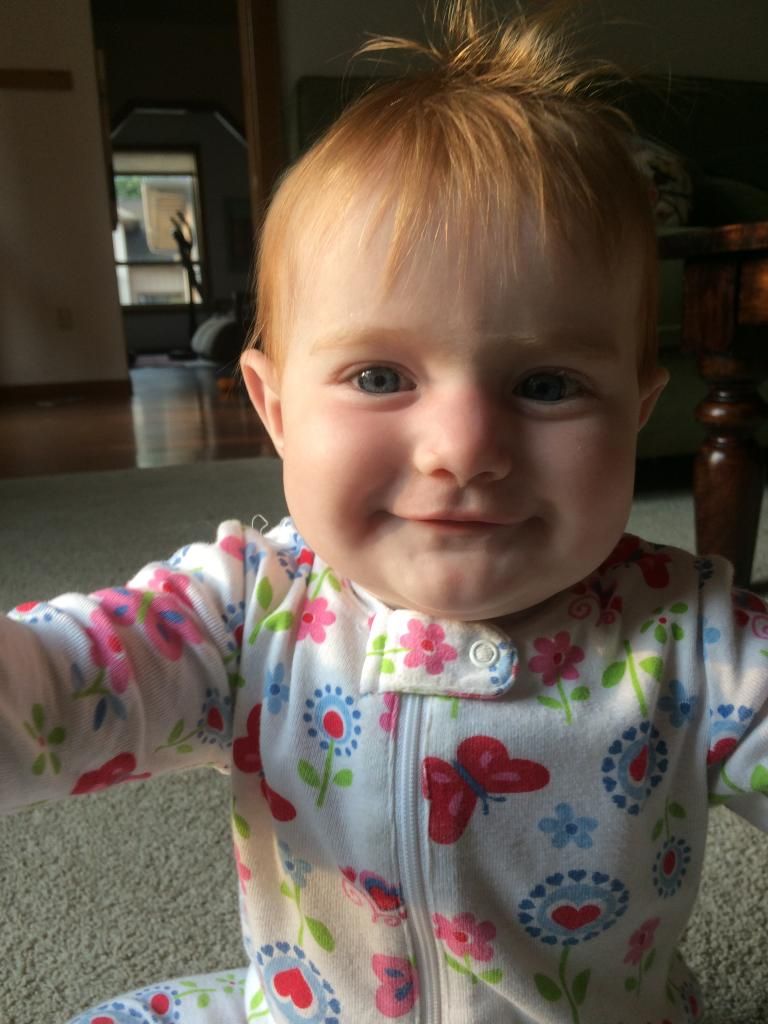 7 months, 1 week
Poppy has always had a piece of hair in the middle of her head that was a bit crazy. Since we're terrible parents and rarely gave her a bath for much of her early infancy, you couldn't really tell because the grease would keep it tame.
Well, the past few days, nothing is keeping this wild mane in check. I think we might have some real... challenges with this little red hen in hair world.