I was 8 months old when my parents got married. As the story goes, I screamed and cried in the back the entire time. I know it's at least partially true because I've seen their wedding video (years ago), and you can definitely hearing a crying baby in the background.
This coming weekend, my brother is getting married. Since my parents divorced about 10 years ago, I have their wedding album, and my brother and his fiance need a picture from the wedding for something they're doing at their own.
Here are my two favorites of my mom and me.
A cute, posed picture of the two of us.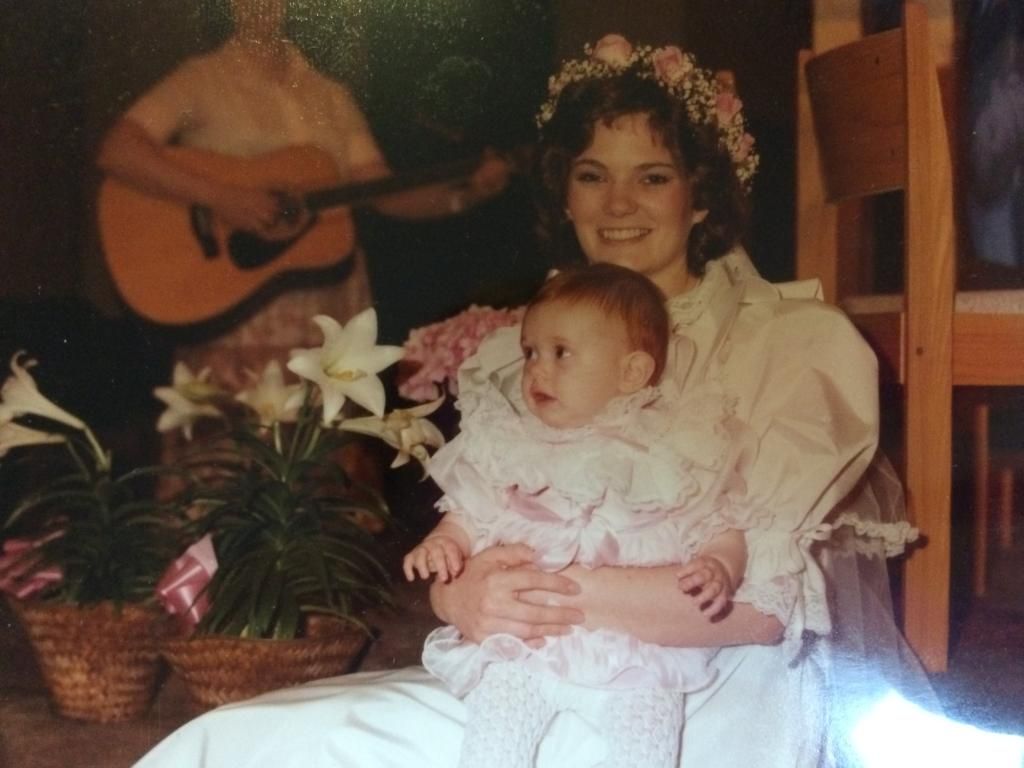 This one I love because it's such a true mom moment. Even in a wedding gown, when you're a mom with a baby, you sit down on the ground and hold your baby close, but out to look at the world. My mom looks like a picture-perfect bride, and I look just like a baby girl should: drowning in ruffles, dress hiked up too far showing itchy white tights, and wide-eyed gaze at all the fun.