Gracie started pre-K this morning.
She was in the car, buckling herself in, before I was even ready to go. There weren't any huge emotions either way this morning. Once we were in the classroom, she was a bit nervous, but nothing out of the ordinary. We said our goodbyes, and as we walked out the door, her best friend walked in. I know she's doing just fine.
When we walked back out to the car, Lyla asked, "What we do now, Mommy?"
"Just play," I told her. And that's where we are.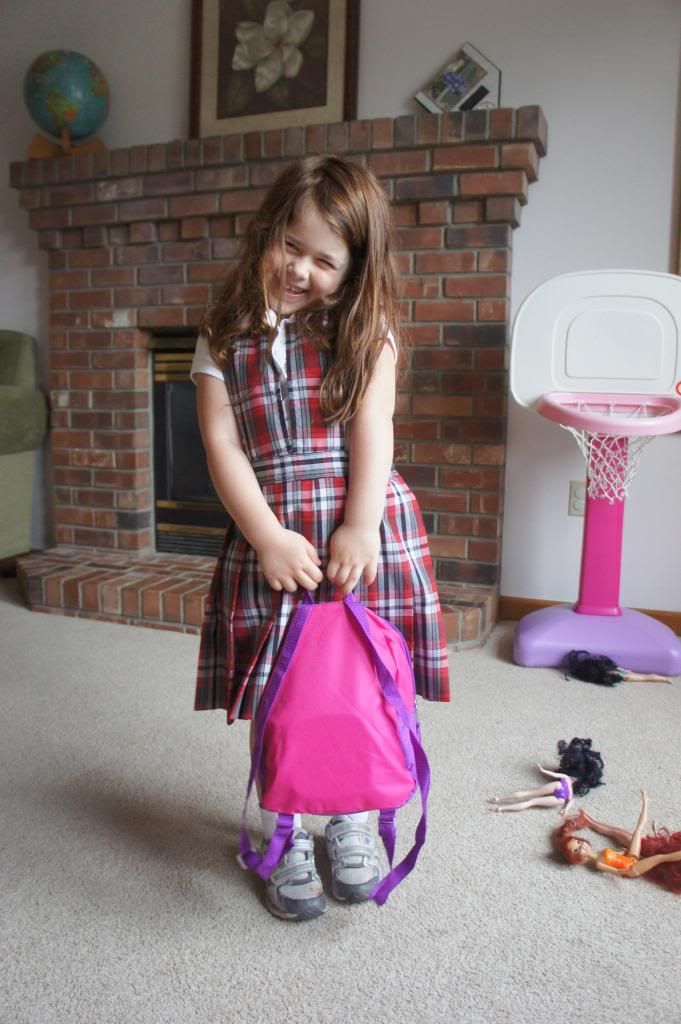 Middle child, not to be outdone, chooses tutu for her outfit today.