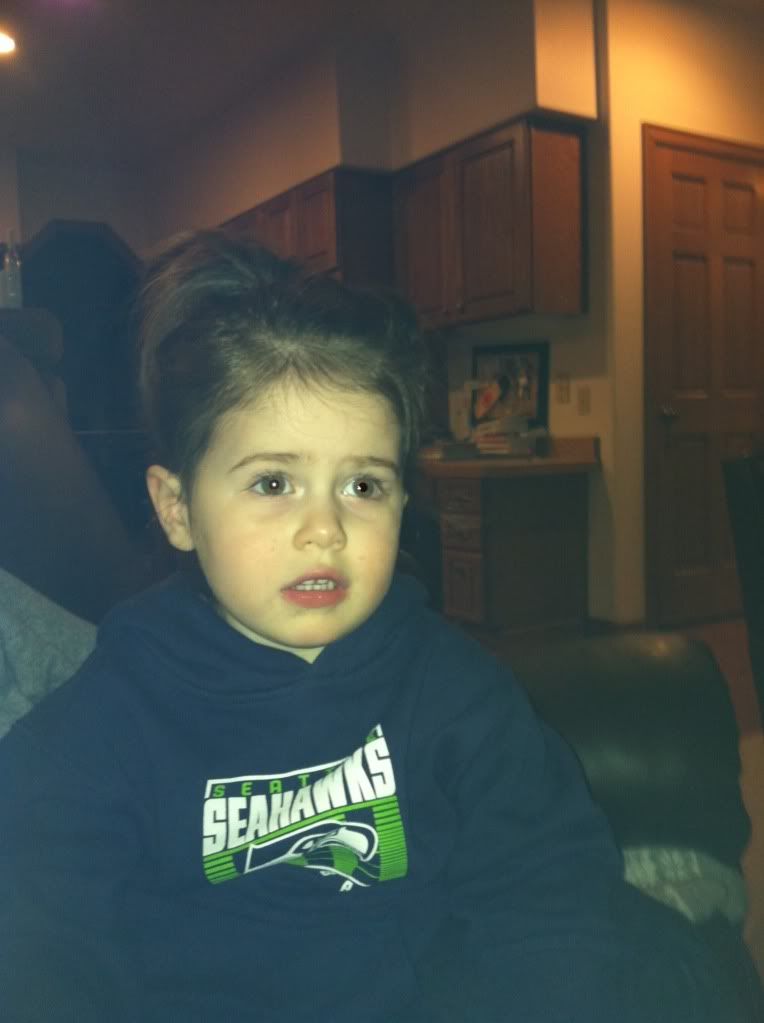 2 years, 3 months
McSister always says watching the Seahawks with Gracie is like being at the actual game. She's wild and excited, does touchdown dances, spikes balls on the ground, pretty much epitomizes The 12th Man.
Here she is team gear on, eyes glued to the game.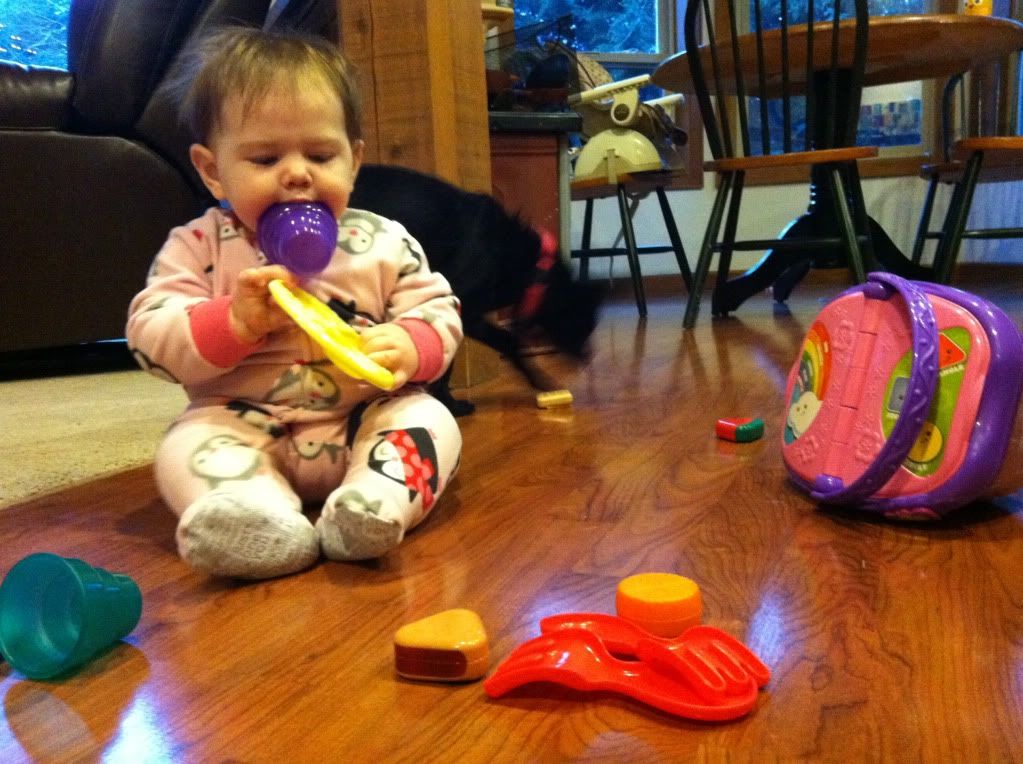 6 months, 4 weeks
My mom got this picnic basket toy for Lyla for Christmas. She loves it!
So does Gracie.
This morning, Gracie got so mad that Lyla wanted to play with her own toy that she picked it all up, ran into the bathroom with it, and locked the door.