2 years, 3 months
My brother coaches varsity basketball at a local high school. We only make it to a game or two a year because they start right when bedtime does around here. Each year during Christmas break, though, they have one that starts around 5.
I got so many fun pics and videos of Gracie at the game. She brought her own pink basketball and had the time of her life. Last year, she tantrummed almost the entire time because she didn't understand why she couldn't run out onto the court.
This year, she understood she could only run out there during half time and long breaks (which she did every time!), but did get so excited at one point that she threw that ball right onto the court.
While the game was playing.
They had to blow the whistle and stop.
I was mostly embarrassed. But also kinda proud.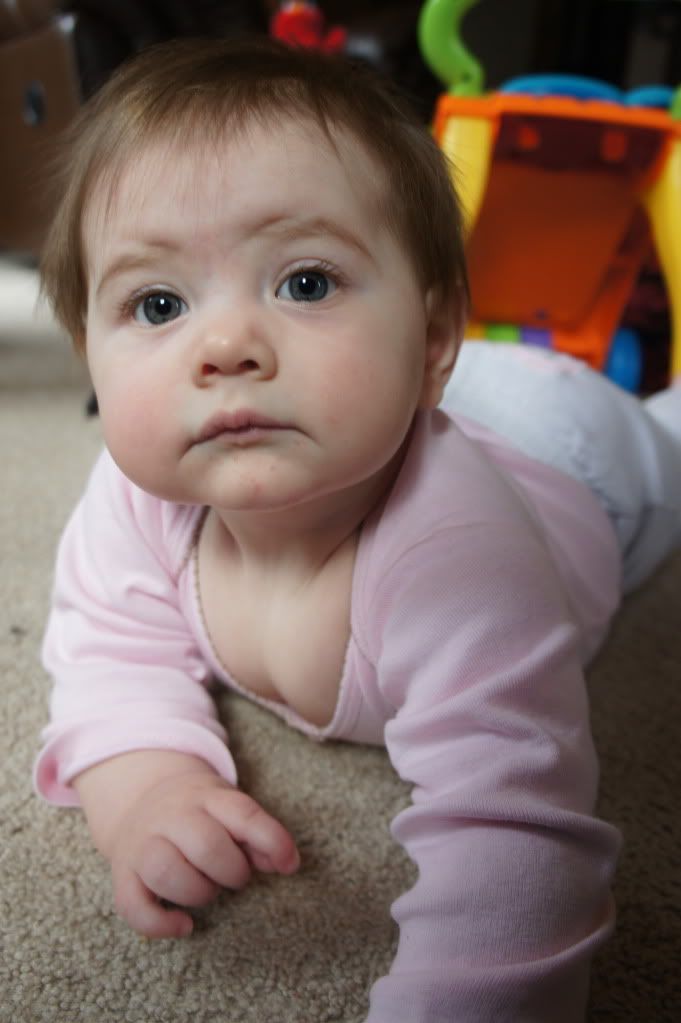 7 months, 0 weeks
Lyla Lou got her two front teeth for Christmas (get it?!?) so McSister and I had a little photo shoot with her trying to get a shot of them for me to make some stupid joke on facebook.
I adore this one, though, because she makes this face all the time. She is so serious and so curious and so so cute.