I realized last weekend that Lyla hadn't even touched the grass before. She was a newborn all summer, and packed up tight in whatever carrier fit at the time all fall, and now she's 7 months old and has never felt grass!
So I put her snow suit on (since it was 25 degrees) and took the girls out for a quick grass tutorial.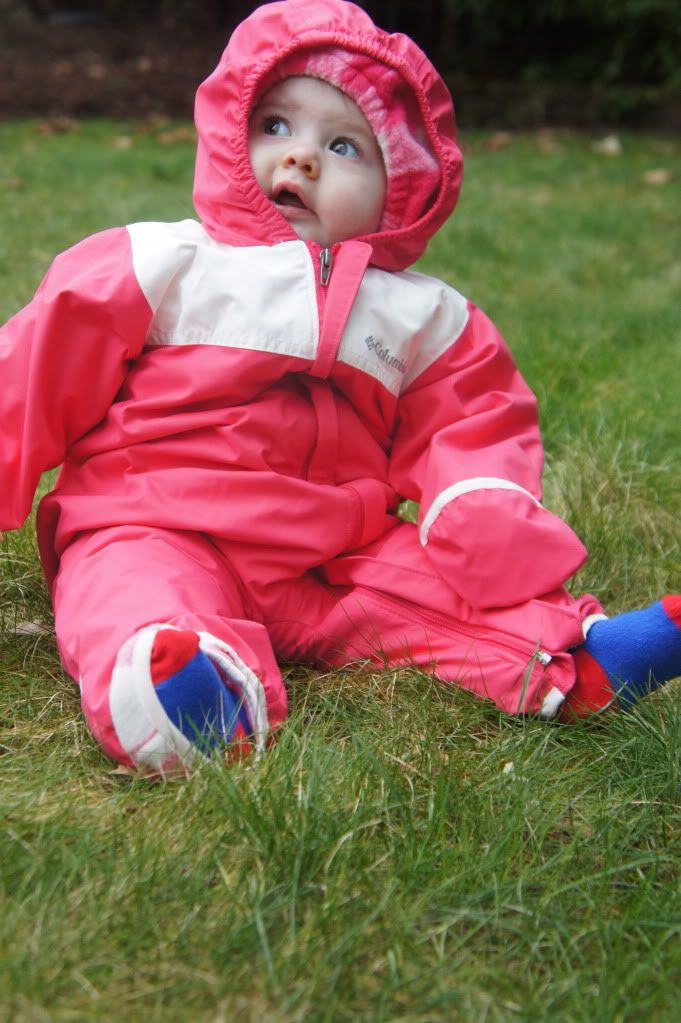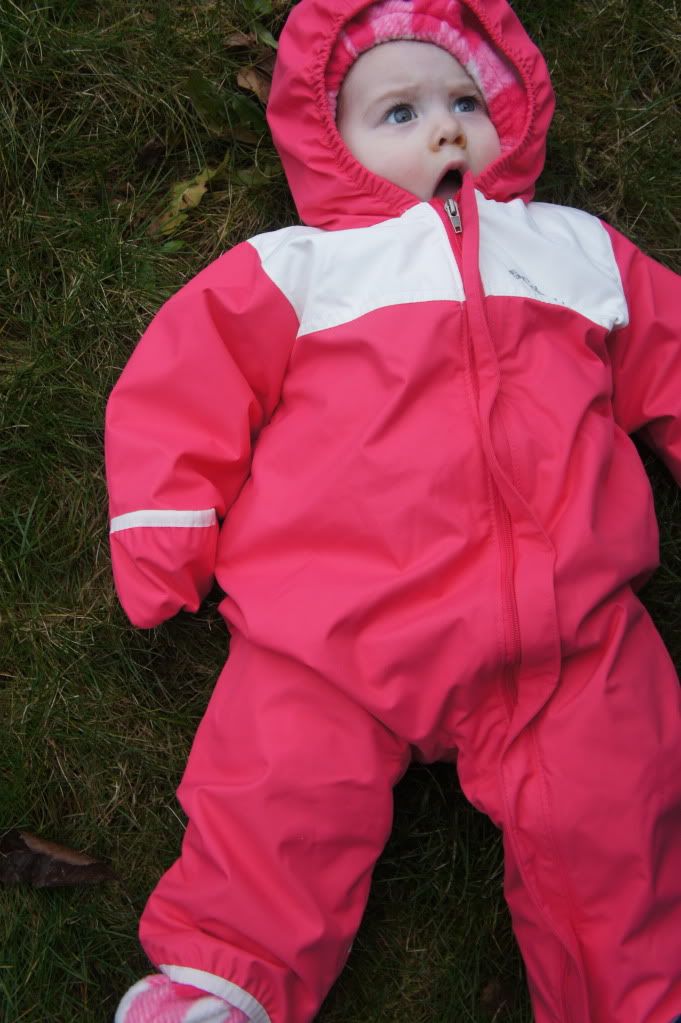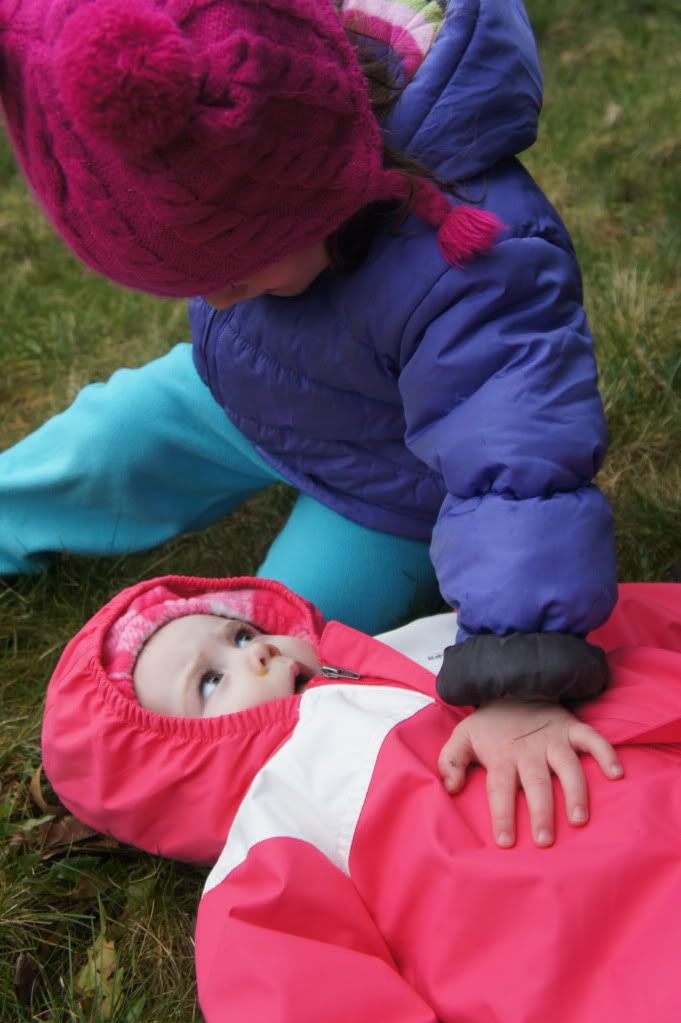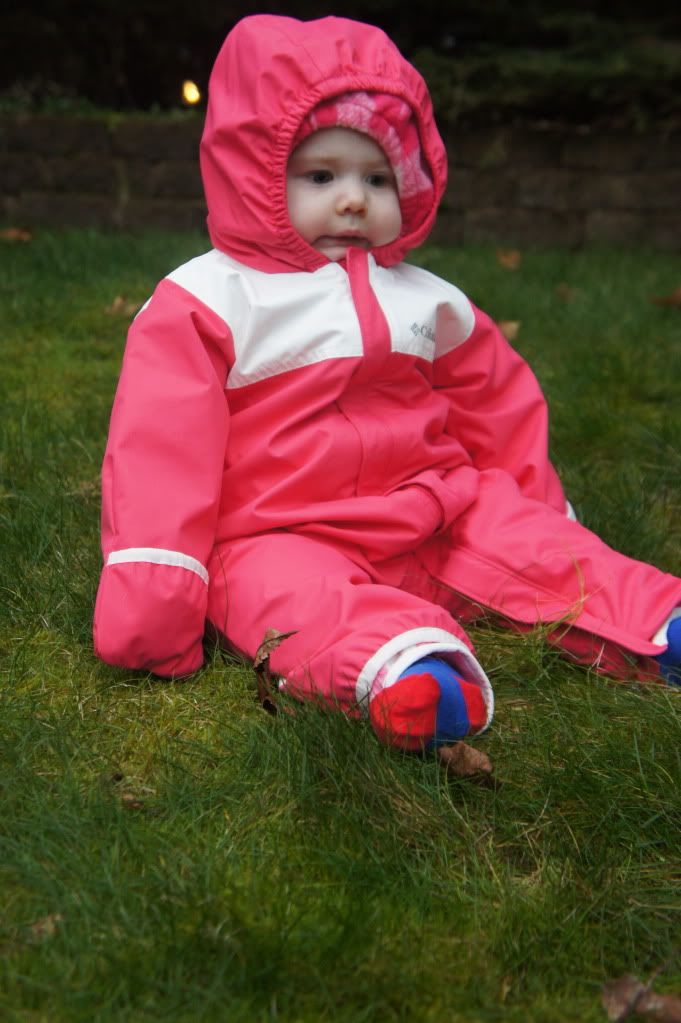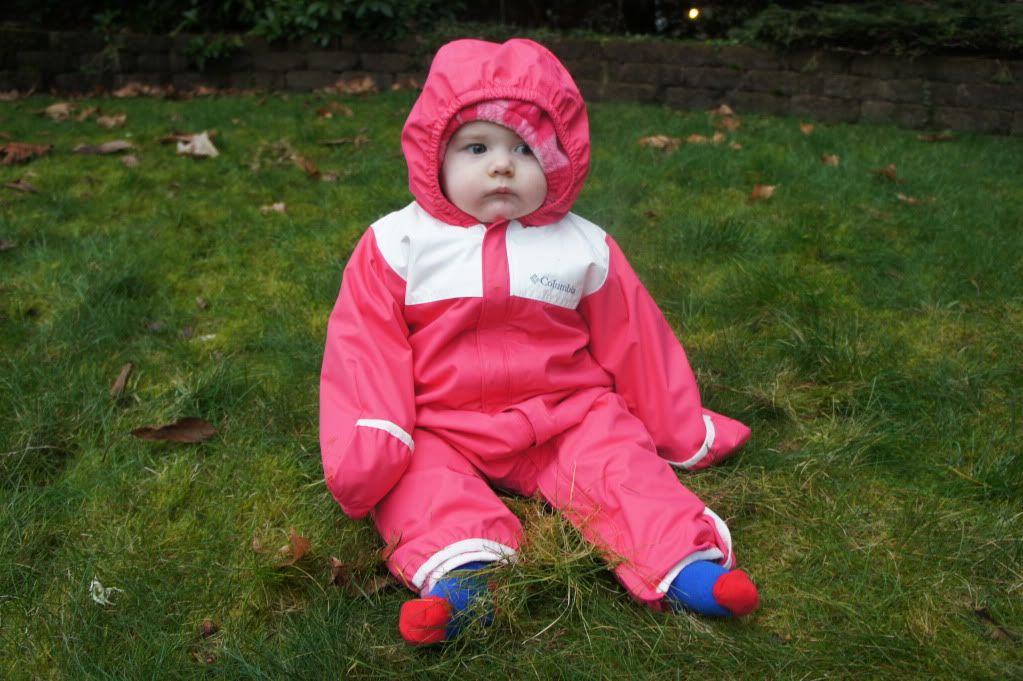 And it all came to an abrupt end when someone got dog poop all over their hands.
Come to think of it, Lyla's hands were inside the hand cover things of the snow suit the whole time. So as of today, she's still has never touched grass.