What's that? Weekly Wednesday Photo and Friday Favorites both posted on Thursday? That's right, Calendar, suck it.
Lyla has pulled up to standing a handful of times, but usually we have to stand her up. Once she's there though, she can stand (leaning on something, of course) for as long as she wants.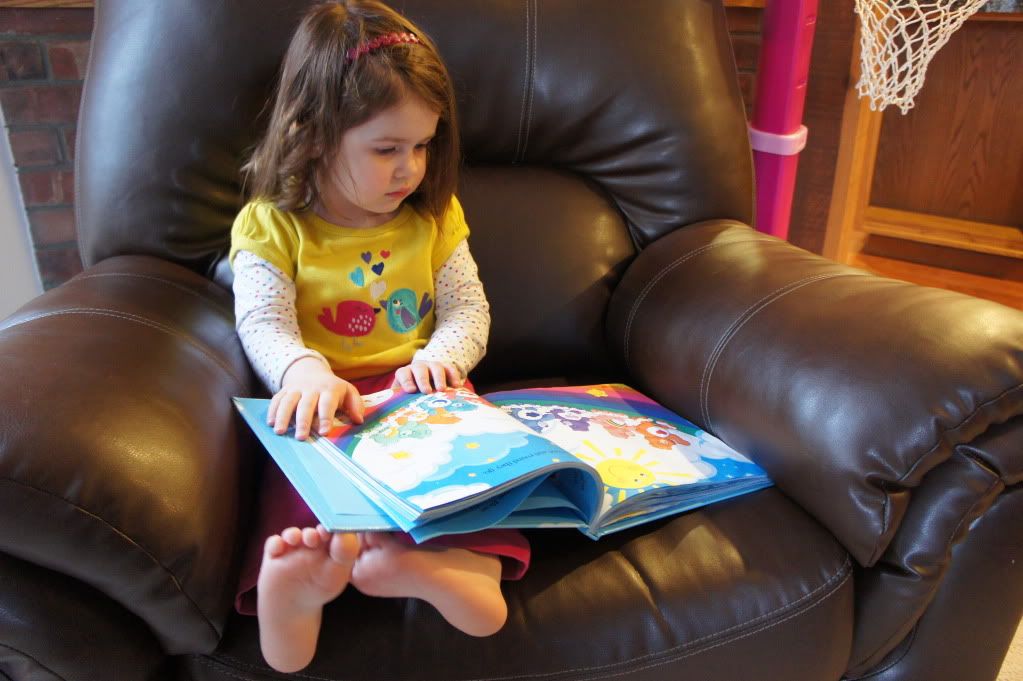 My lovely little Lyla is so serious. I love that about her.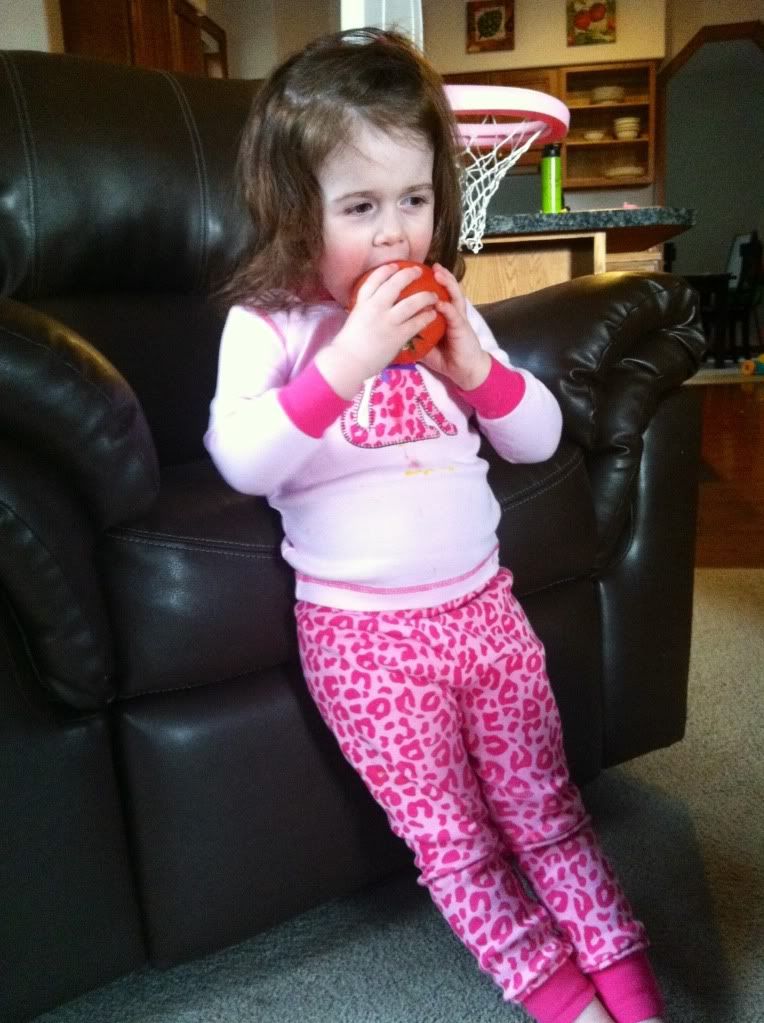 Gracie's been eating whole apples forever. This, though, is her true favorite food: a tomato. Yep, she called to me from the fridge and said, "Mommy, Gracie found a tomato." I was fine with it because we had been giving her those teeny, little (cherry?) tomatoes all week and assumed that's what she meant until she rounded the corner chomping on this behemoth.
Jailbird.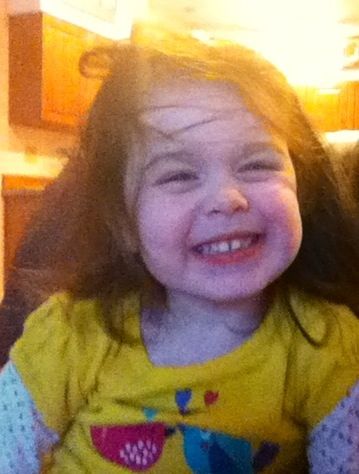 I feel like this is what she's going to look like when she gets older.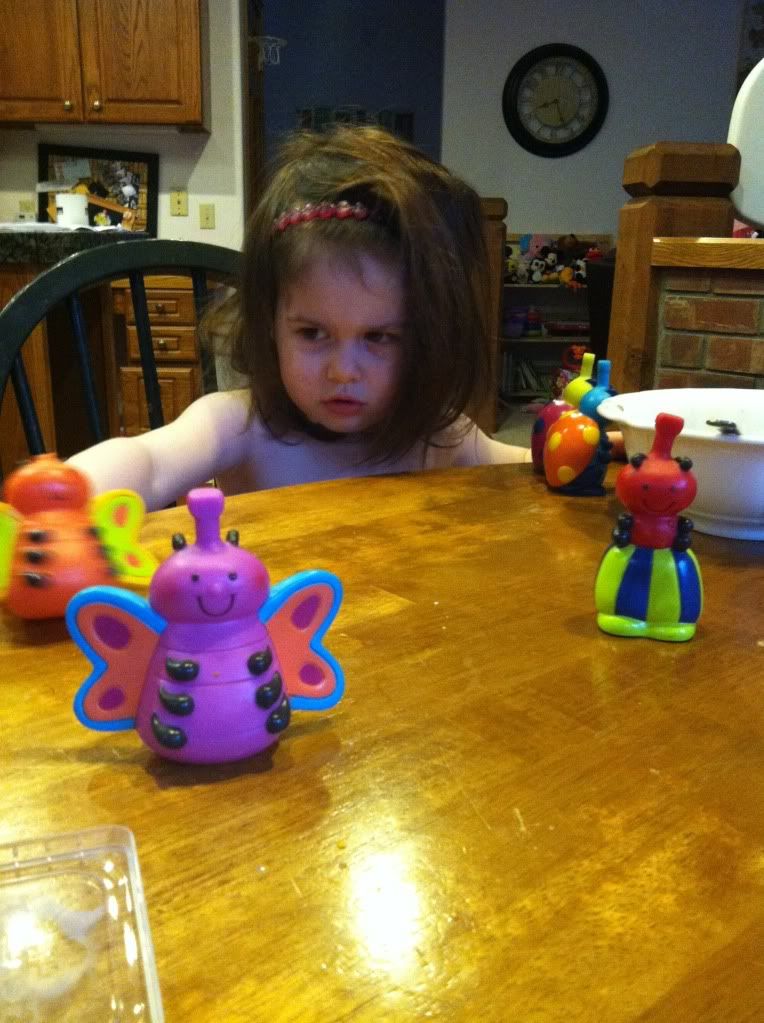 Teaming up on me already.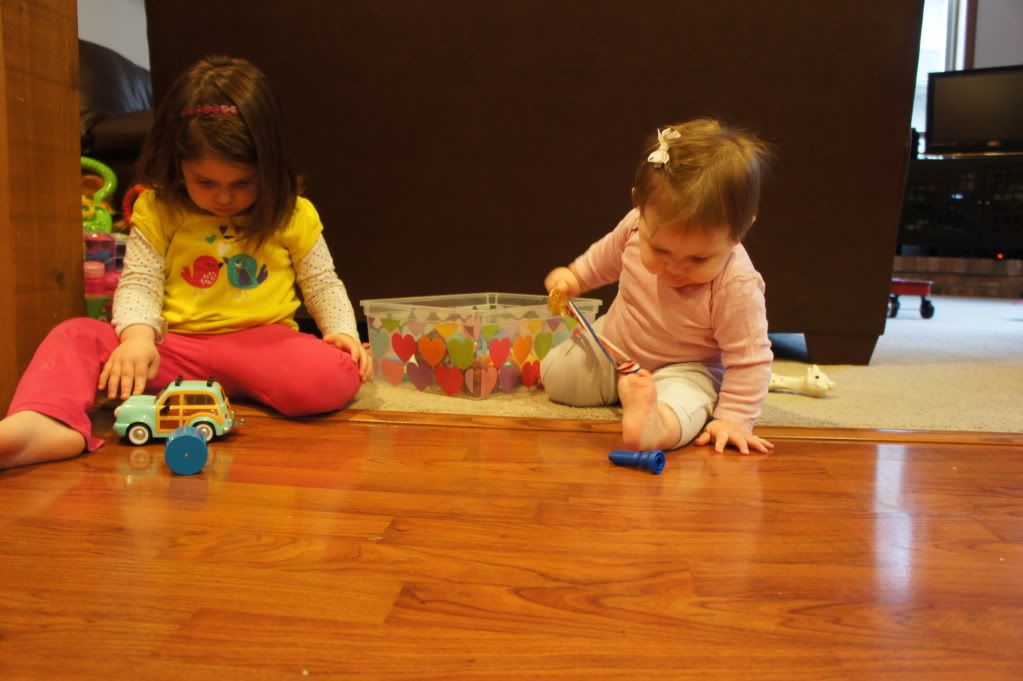 Gracie announced to me this evening that she was about to tell me "something special and something normal."
"You are?" I said. "OK!"
And she looked around the room searching for something before landing on her elaborate play kitchen that we keep in the real kitchen so she can "help" us make dinner.
"Gracie's kitchen is special, and Mommy's kitchen is normal."