Looking through my iPhone camera roll, I realized I have a bizarre fascination with taking pictures of my children in shopping carts.
It all started back when Gracie was a baby, and I took this one of her on St. Patrick's Day at Target.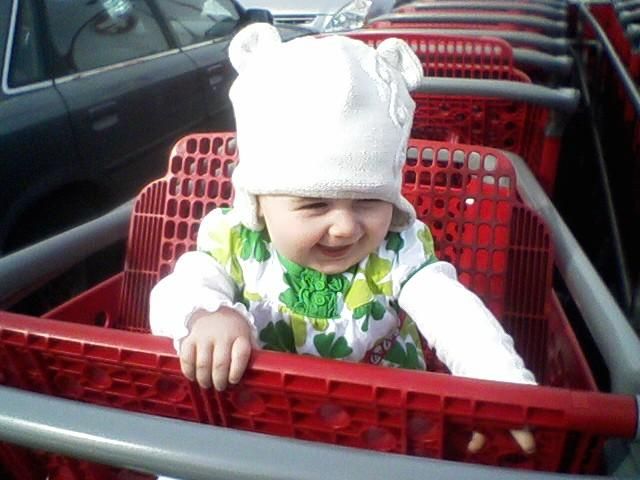 Now that Gracie is a toddler and can (and asks to) ride in all the obnoxious, kid-friendly versions of them, I
have
to take pictures to send to my mom and sister. They are just too hilarious not to share. Some people probably think,
I'd never allow my children to ride in one of those
in order to keep an air of cool around them. Not me! Why not let her have a little fun? Even if I do feel like I'm driving a semi-truck through the cramped aisles sometimes.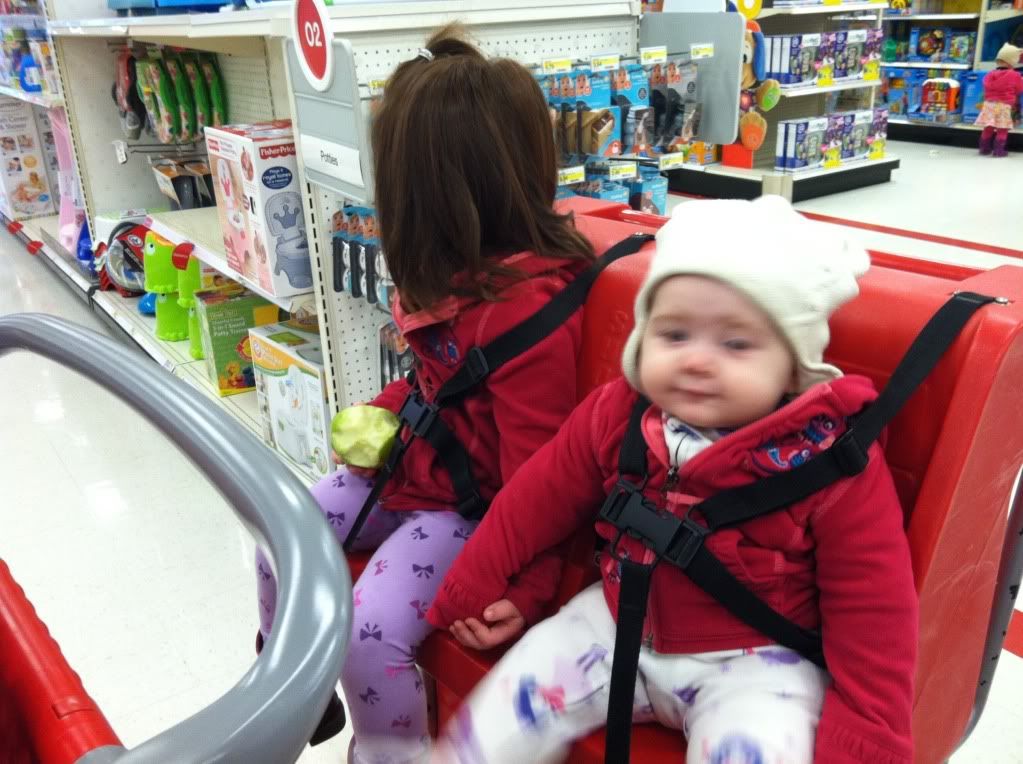 I know this is an awful picture, but look. They were holding hands as we went around the store. Love.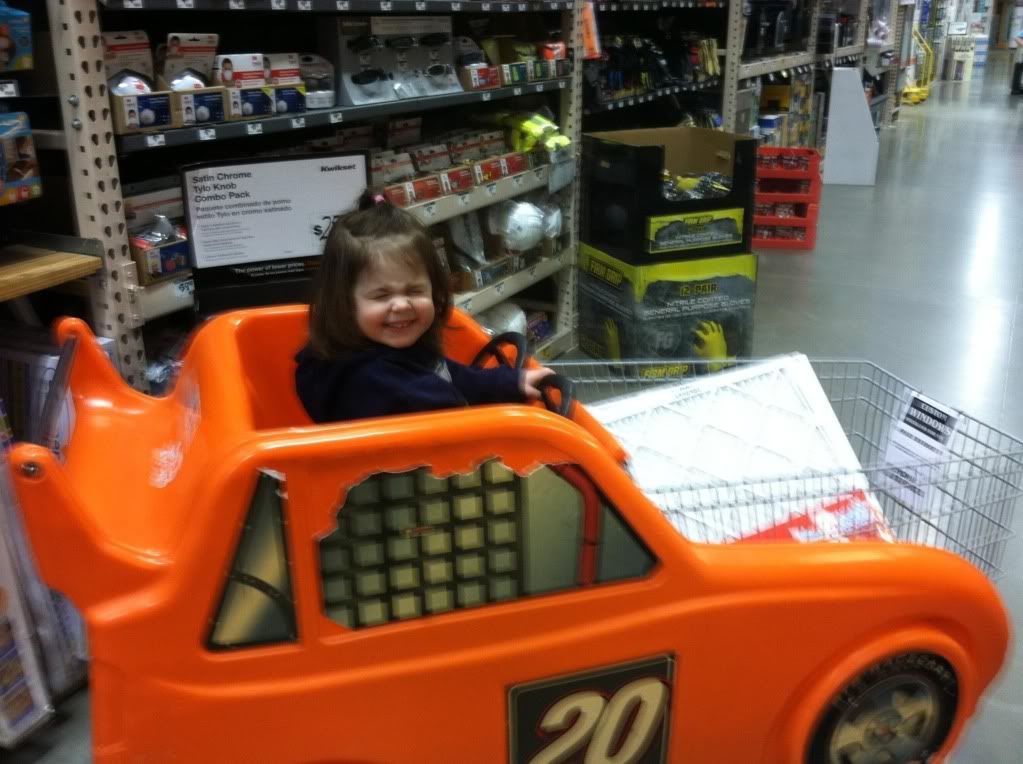 McMister sent me this when he took Gracie to Home Depot a few weeks ago. She is beyond excited.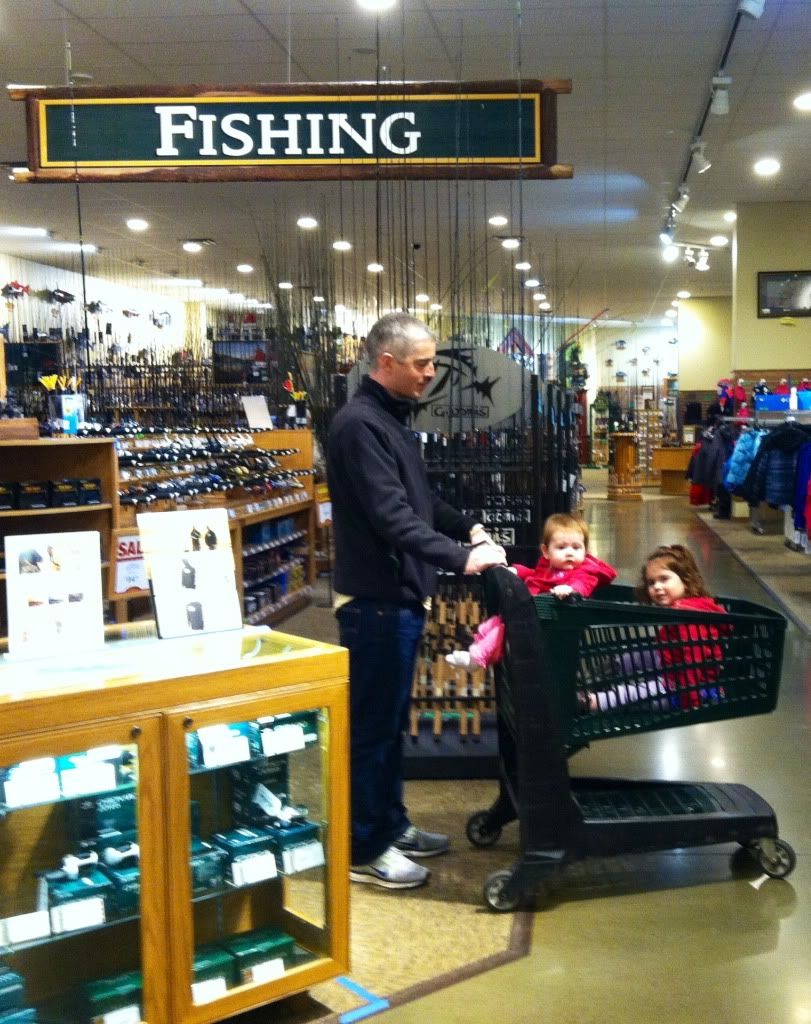 Since McMister owns his own business, if he has a slow couple days, he gets to spend more time with us. I had to take this pic of the three of them in McMister's version of Heaven on Earth.
Lyla was so confused and looking for Gracie this entire trip.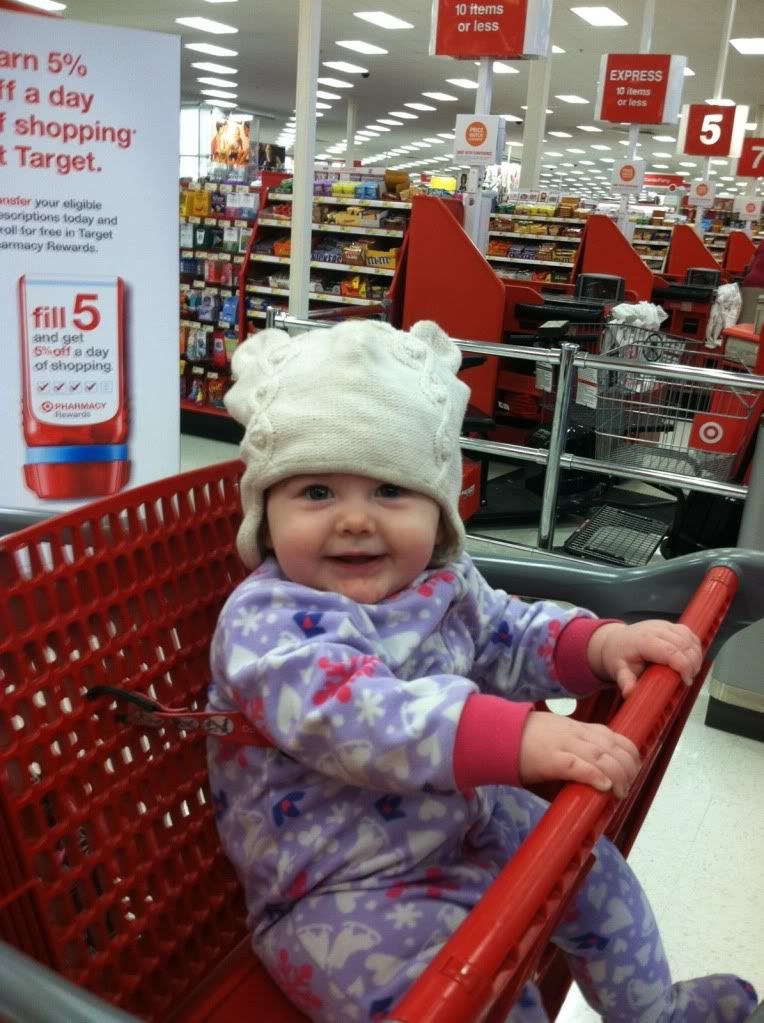 Cuteness comes in bulk.
And the vast majority of the time, they don't really look quite ready for a picture. Like today when we waited in line behind a thousand-year-old lady who couldn't remember her PIN number on her debit card and effectively shut the entire machine down because she tried too many times. Clearly, the girls were just as thrilled as I was.