When you're the little sister of a toddler and your mom stays at home with the two of you, it's inevitable that you'll begin your life as a little tag-along. Keeping a toddler cooped up in the house all day so you can gaze lovingly at your lovely little newborn is not an option. We go on adventures (almost) every single day here. Most of the time it's to a parks and rec class, or the children's museum, or a playdate, and sometimes it's just to buy stuff we "need" at Target, but either way, we have to get out of the house to keep Gracie from going crazy (and OK, to keep me from going crazy, too!)
For seven months now, that means Lyla is pretty much just dragged along with us, thrown into the front pack, and forced to watch Gracie do her thing. But now, she's finally old enough to get in on some of the action.
This picture is one of my all time favorite cell phone pictures of the girls. It's from their first time in the double-cart at Target about a month ago. I don't know why, but I can't look at it without laughing out loud. I walk behind them and hold onto Lyla's body with one hand almost the entire time because even though she's strapped in every which way from Sunday, it still kind of scares me.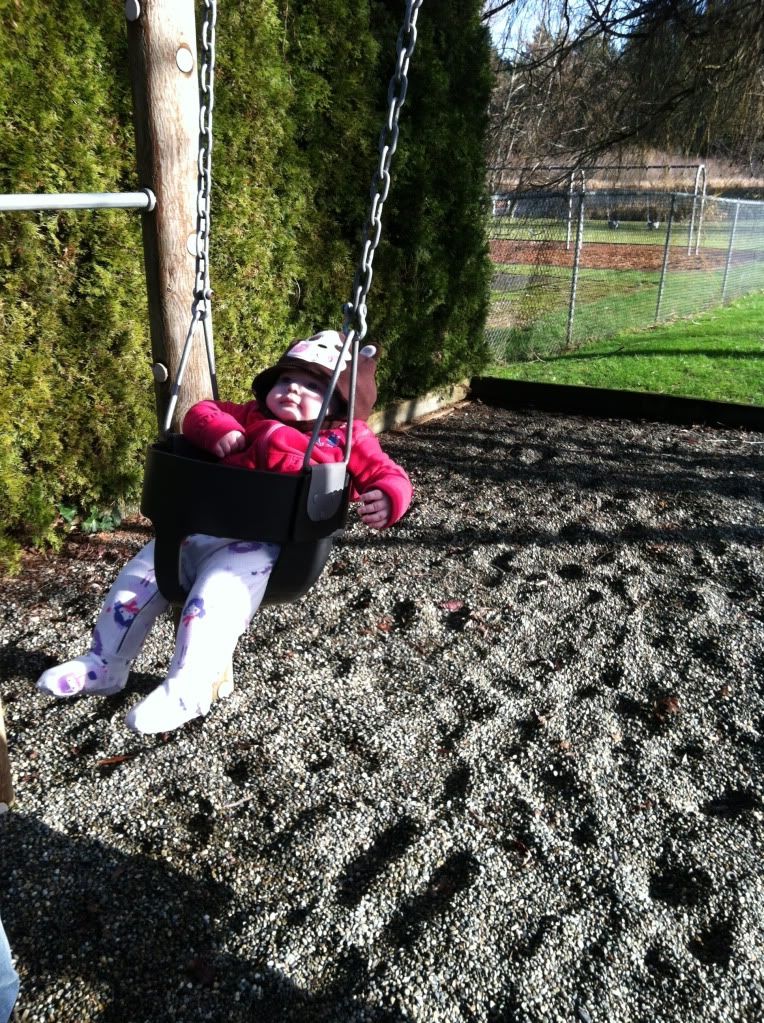 I finally put Lyla in the swing at the park near our house the other day. I took 467 cell phone pics of her because she did not smile once. She looked like this the entire time. My mom and I could not stop laughing.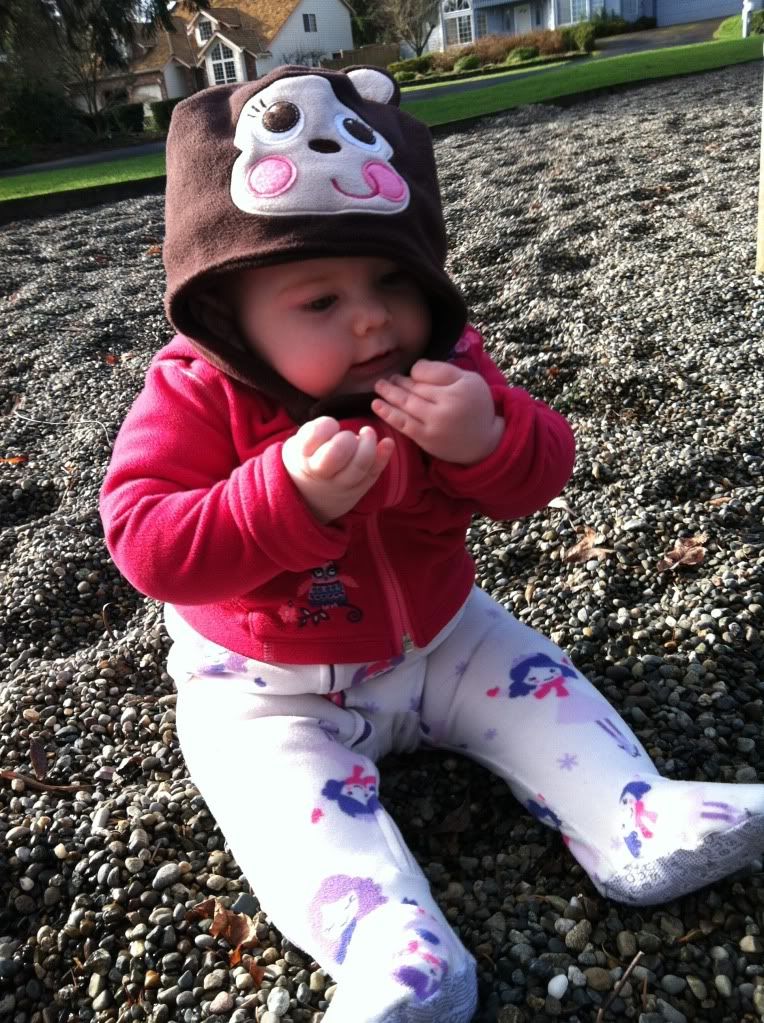 After the thrilling adventure on the swing, I sat her down and let her play with the rocks. I knew it would just be me swatting them away from her mouth over and over again, but she still liked raking her fingers through them before I inevitably batted them away.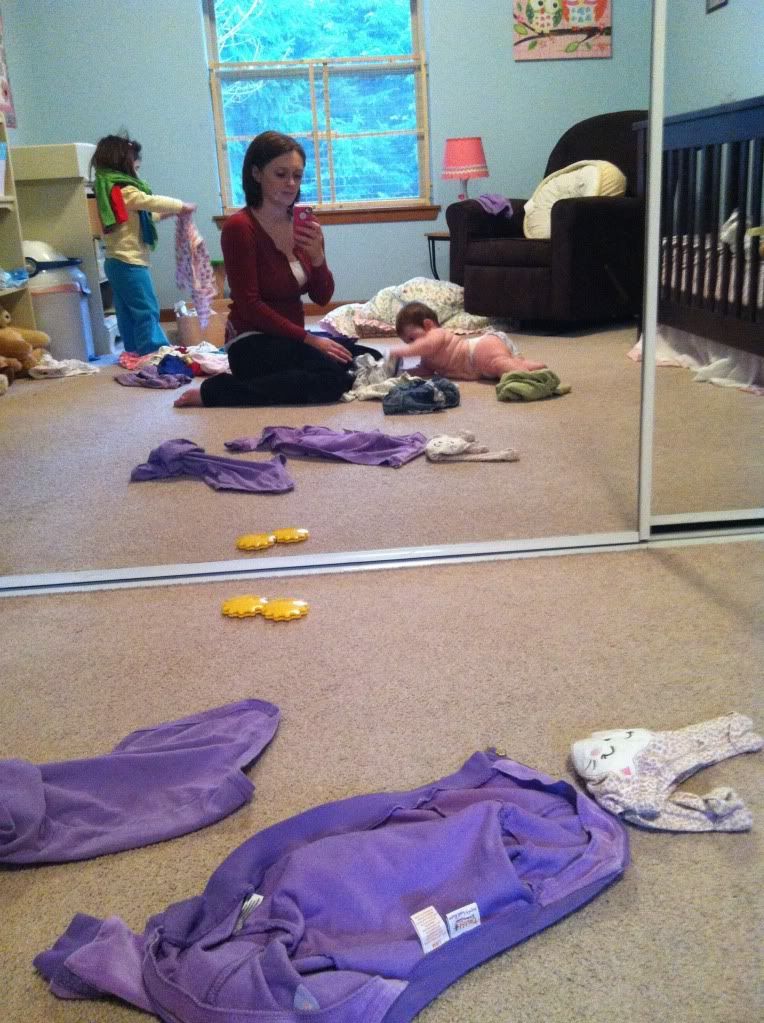 Earlier this week, Gracie randomly started taking all of Lyla's clothes out of her drawers and putting them over her head while Lyla was eating. She was having so much fun that once I finished nursing Lyla, I just put her on the floor and let Gracie continue. Though Lyla obviously didn't put anything on herself, she did have fun playing with all the discarded clothes anyway. P.S. I got a haircut.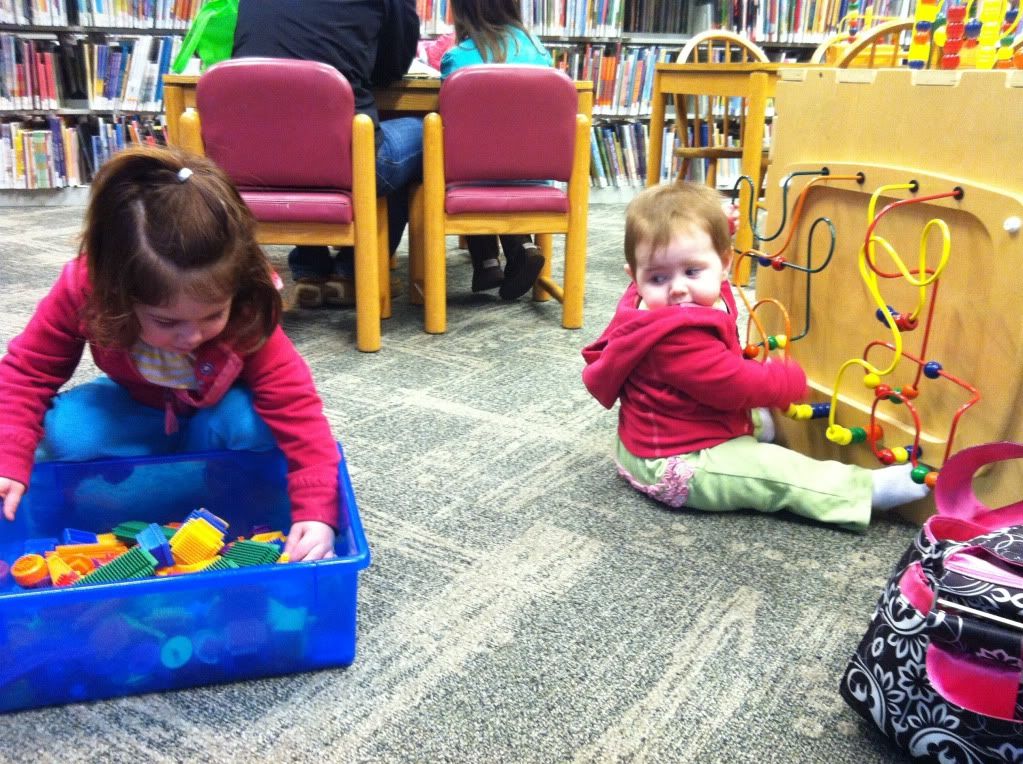 Here we are at the library on Tuesday. They have some toys in the kids' section, so sometimes I take the girls there just to play. What? You didn't think we'd actually look at books, did you?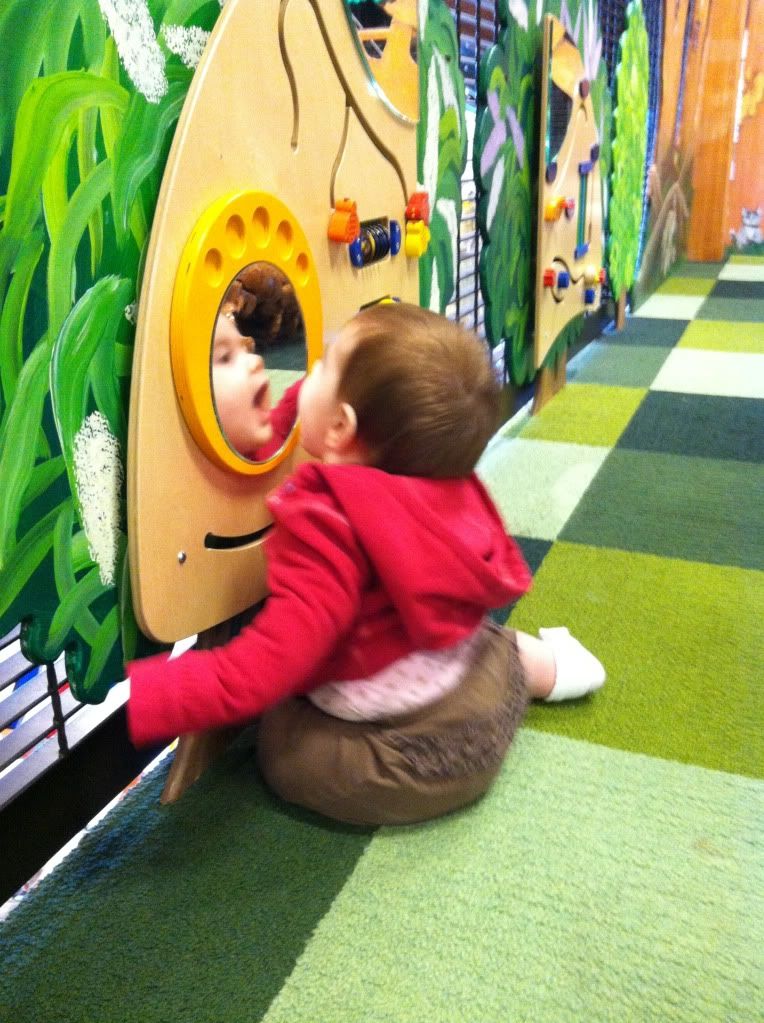 There's a baby section at the local children's museum, and we've always just given it a passing glance so Gracie could play with all the bigger kid stuff. On Wednesday, I veered her in there and noticed it was actually for kids 4 and under. I took Lyla out of the Ergo, and she and Gracie both had a great time.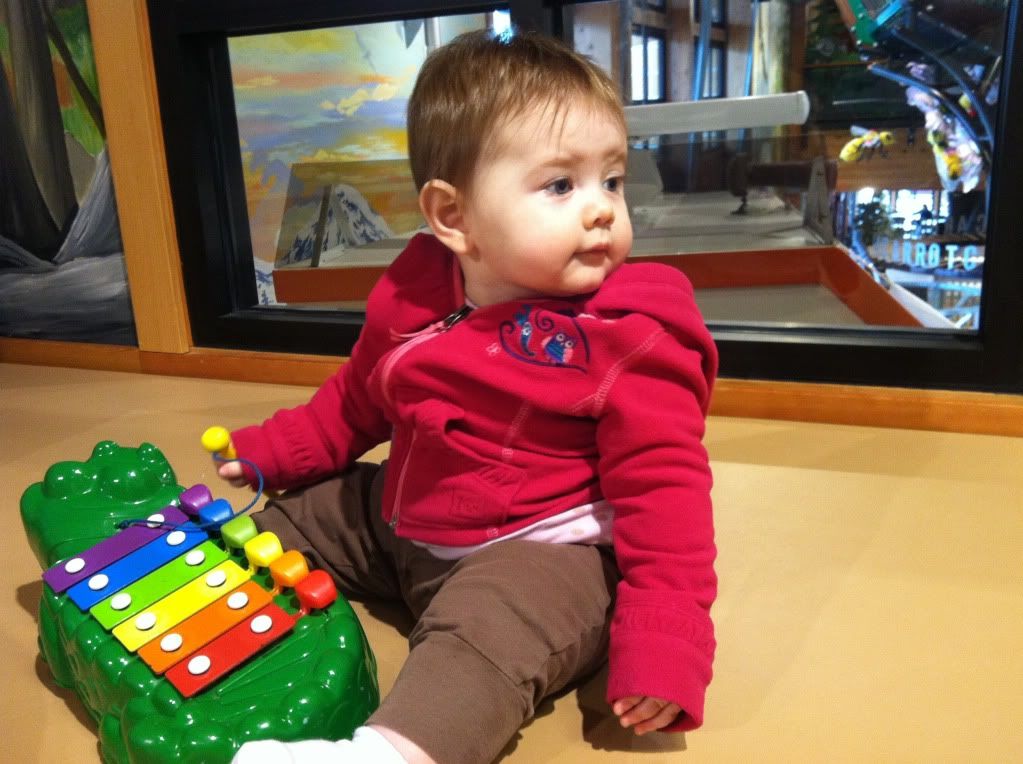 This is also from the baby section at the museum. Lyla loves all musical toys. Gracie never did so it still surprises me to see Lyla take a liking to them. I think it's adorable.
It seems like the second one grows up so quickly.