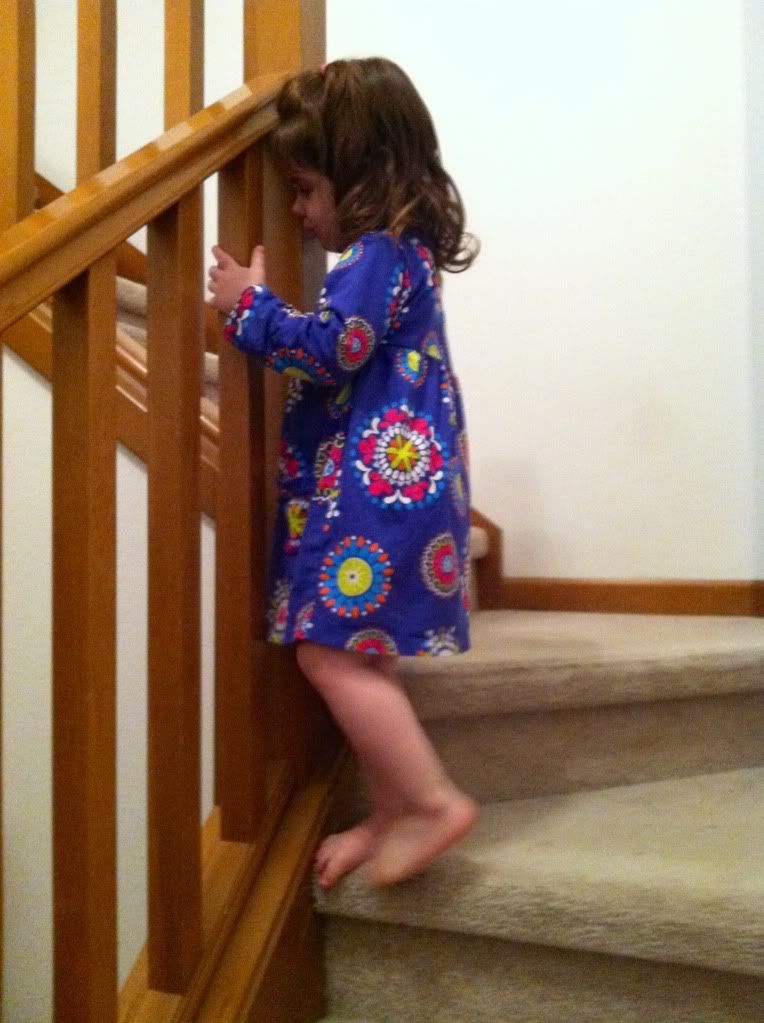 2 years, 3 months
For the world's wildest tomboy, Gracie looks downright demure here.
The truth is she's pressing her face up against the banister because she sees a tiny desktop basketball hoop I'd hidden on top of our entryway roll-top desk.
"Heeeeeeeeeeere's the hoop!" she squealed.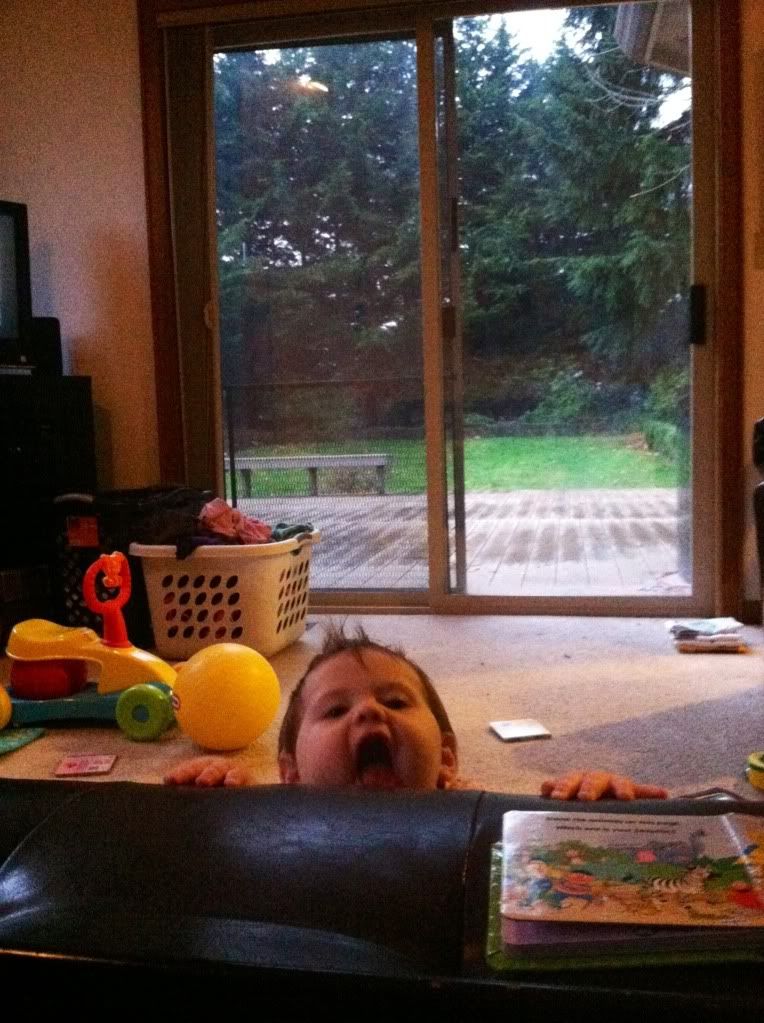 7 months, 1 week
Lyla really wants to pull up to standing.
This picture is about as far as it gets. This is a short table, you guys. If she were actually able to pull herself up to standing next to it, she'd be head and shoulders above it.
Gracie learned to pull up the weekend we moved into this house, the day before her 8-month birthday. We bought this cushion top ottoman coffee table for this very reason.