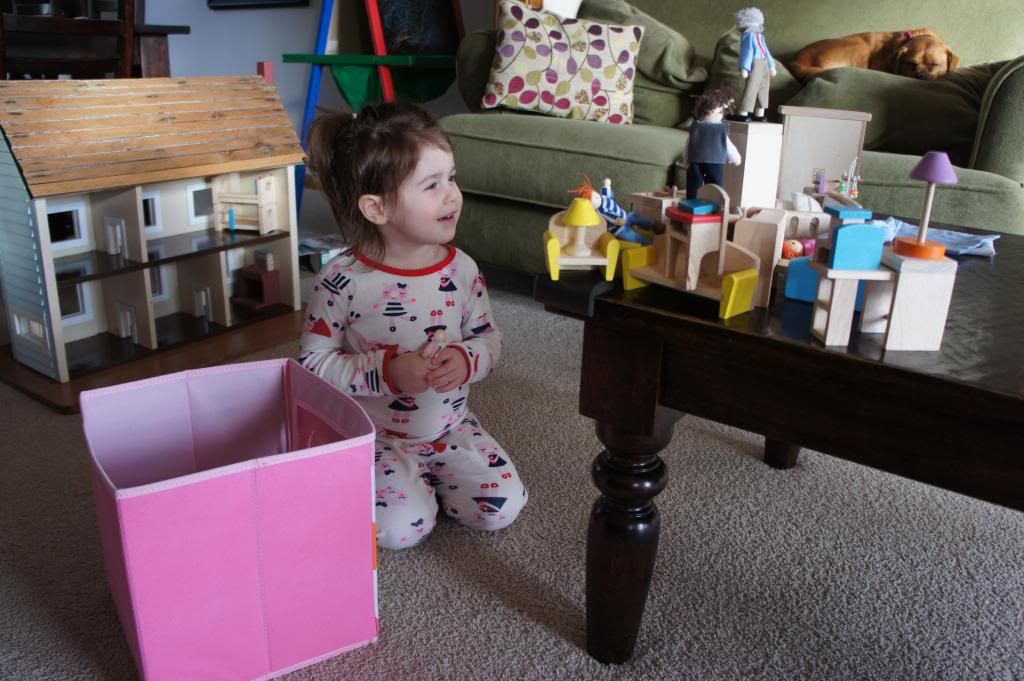 2 years, 4 months
McMister's dad completely stripped this doll house down to its decades-old base and sanded, repainted, and re-nailed every inch of it for Gracie for Christmas, and she adores it.
She can play doll house or "furnitures" for a long time quietly and alone.
Pretty much the greatest gift anyone could have ever given me.
8 months, 1 week
Spaghetti and meatballs. Baby food style.