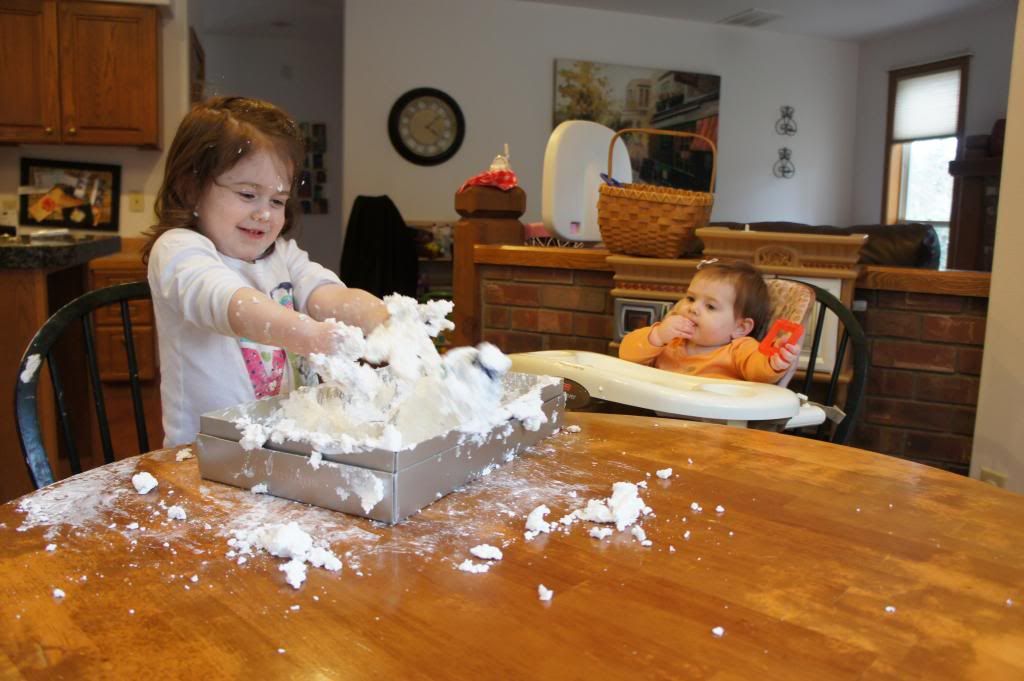 2 years, 5 months
Attention 21st Century dads, if you don't answer a "you don't shave every day, do you?" text, your shaving cream will be sacrificed to the Pinterest gods.
This was supposed to be fake snow. Look at their perfect snowman!
It turned out nothing like that, but was so much fun and totally worth the half an hour clean-up/body-block-the-kids-out-of-it frenzy.
8 months, 3 weeks
I adore onesies. I think babies in onesies are just so cute. So all-American.
Also, they're just so functional. All the crawling and scooting and rolling around. I abhor being out of clean onesies, having to put a regular shirt on a baby, then seeing it ride up the entire day.
McMister disagrees 100%. In fact, when he changes a diaper and they're in a onesie, he doesn't snap the bottom! He says it's too constricting, and he feels bad for them. Does he not know they're girls? Even if they were baby boys, I'm going to venture a guess and say it's not exactly the same thing as if he were actually wearing one.