*Stay tuned until the end of the post where you'll find my most favorite picture ever of all time in existence.
A local insurance agency has hands-down the most memorable ad campaign I've ever seen. They take typical regional archetypes and feature them in their own hilarious spots. Everyone around here knows the campaign. It's been going on for years, and yet still people bring it up all the time.
McMister used to be
a socks and sandals guy
if the weather was just so. (Horrid right? But there are so many that he never even got a second glance!) Thank God I nipped that one in the bud immediately upon dating.
Gracie has already been to an
urban chicken farmer
friend's house.
Remember?
And though I really don't know anyone who's not a
4-way stop, you go. No you go. No you go guy,
myself included, I'm oddly also
the honker.
Far and away, the most talked about ones are the weather-related ones. The Pacific Northwest is an amazing place to live because you can go one direction for an hour or two and be at the ocean. Head the other way for the same amount of time, and you're high up in the mountains. Almost every single person here is the outdoorsy type (except me). The weather, though, can be downright atrocious. Gray, rainy and 40 degrees for nine months of the year. Every year.
So...
Blue tarp camper
,
skis in the rain guy
, and
goosebumped beach bum
are not only people we all know and love, they're actually us. I don't know if I can name one person around here who hasn't done one of these things. Like several times a year.
This past weekend gave us SEVERAL HOURS of rainless skies, so McMister took Gracie to the beach on Saturday morning.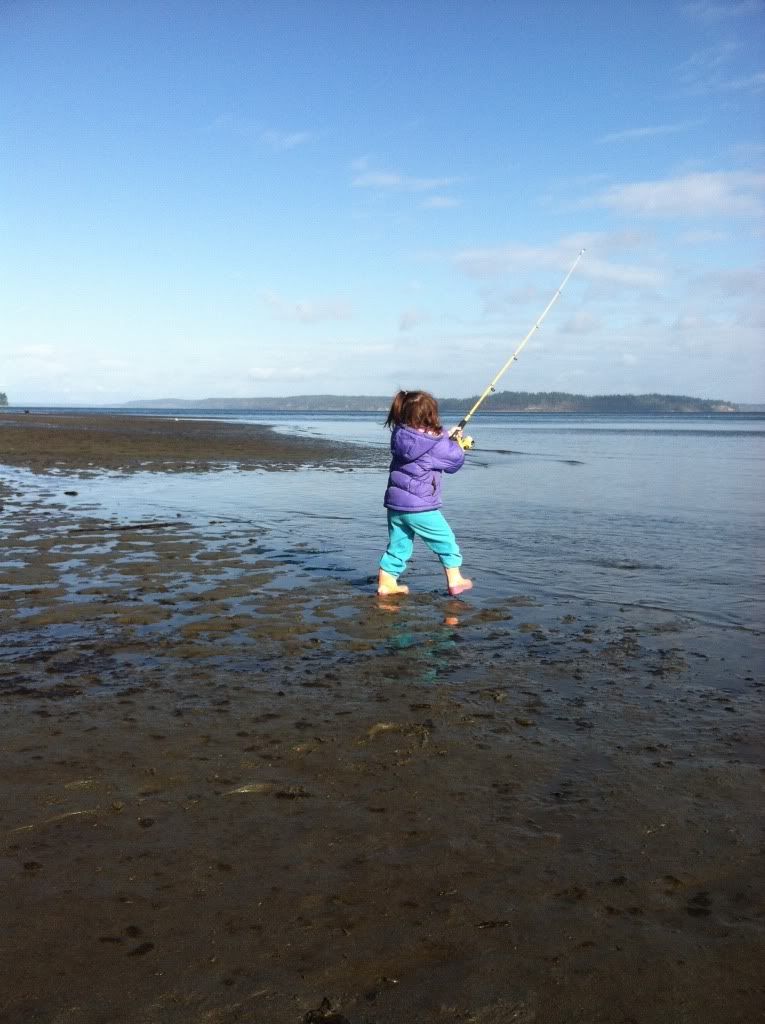 When I saw this, I thought, "Wow! It totally looks like she knows what she's doing fishing here."
Then I saw the next one and realized, "Nope, she was just lifting it up high so she could slam it back down."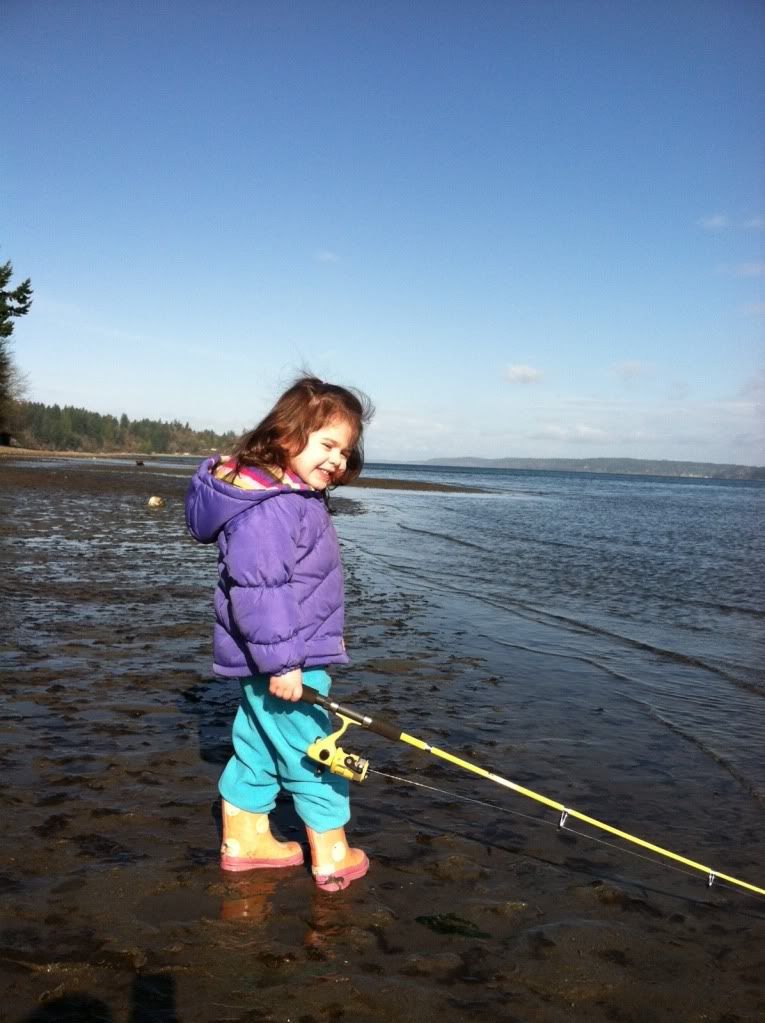 Then on Sunday, we took an impromptu cruise around the lake, fleece coats, life jackets, and all.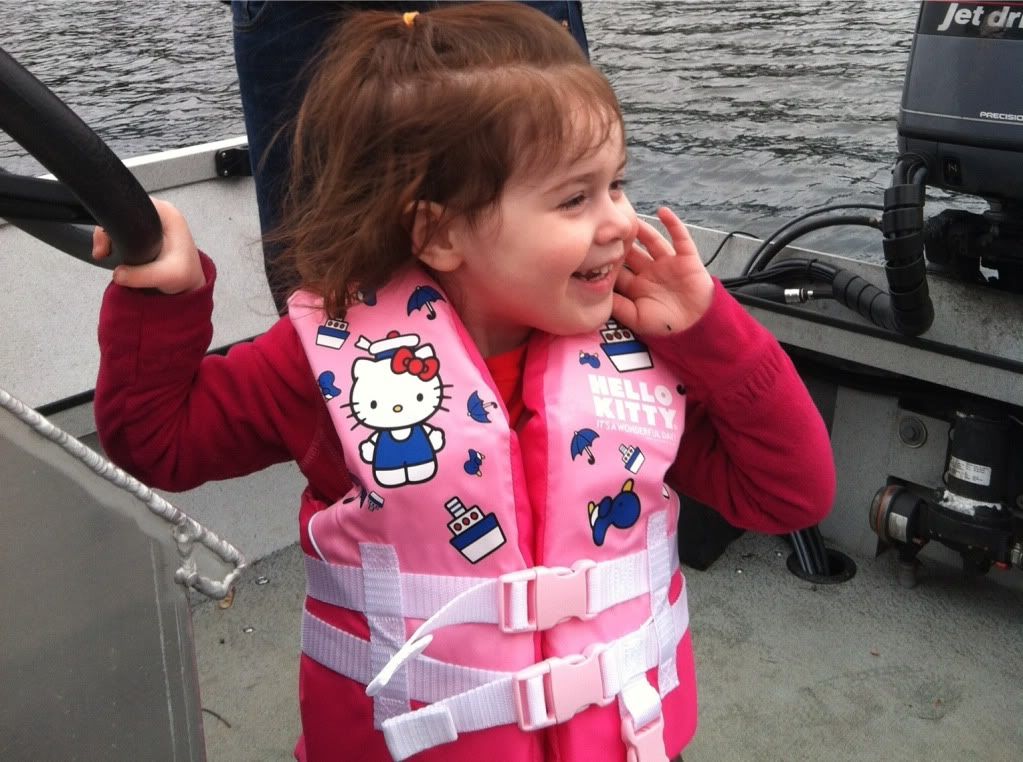 My beautiful almost-2-1/2-year-old.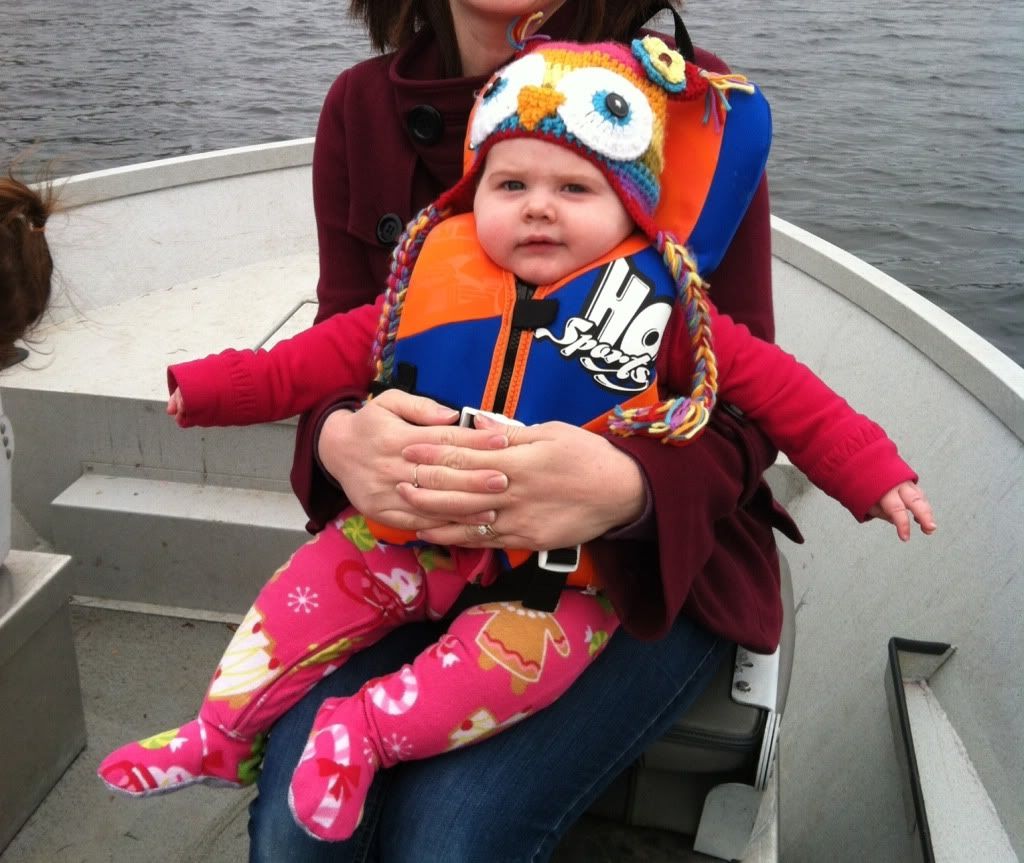 My adorable almost-9-month-old.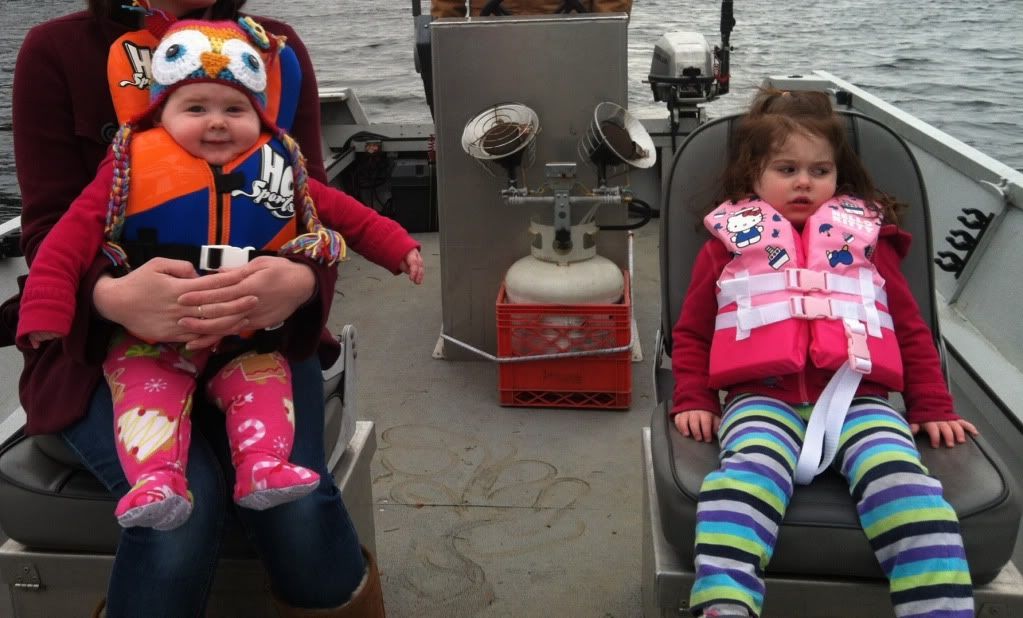 Awesome.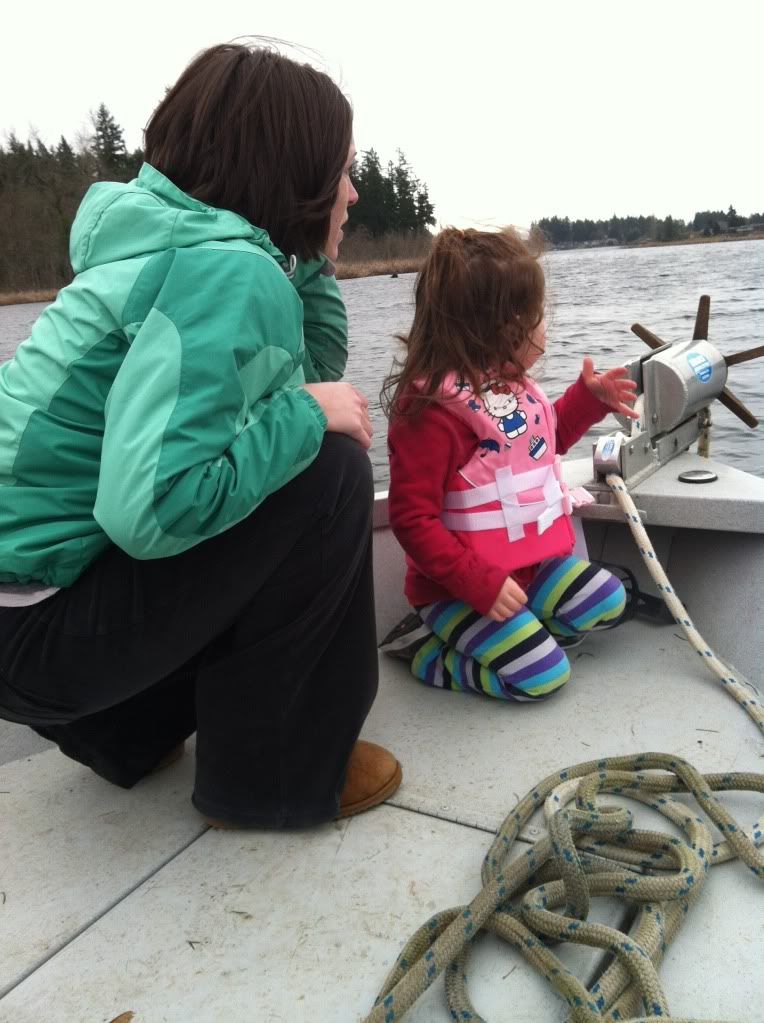 Gracie Girl with the person whose help I cannot be more thankful for: Auntie Leslie. You didn't think we attempted said boat trip with just McMister and I there to keep Gracie from jumping overboard, did you?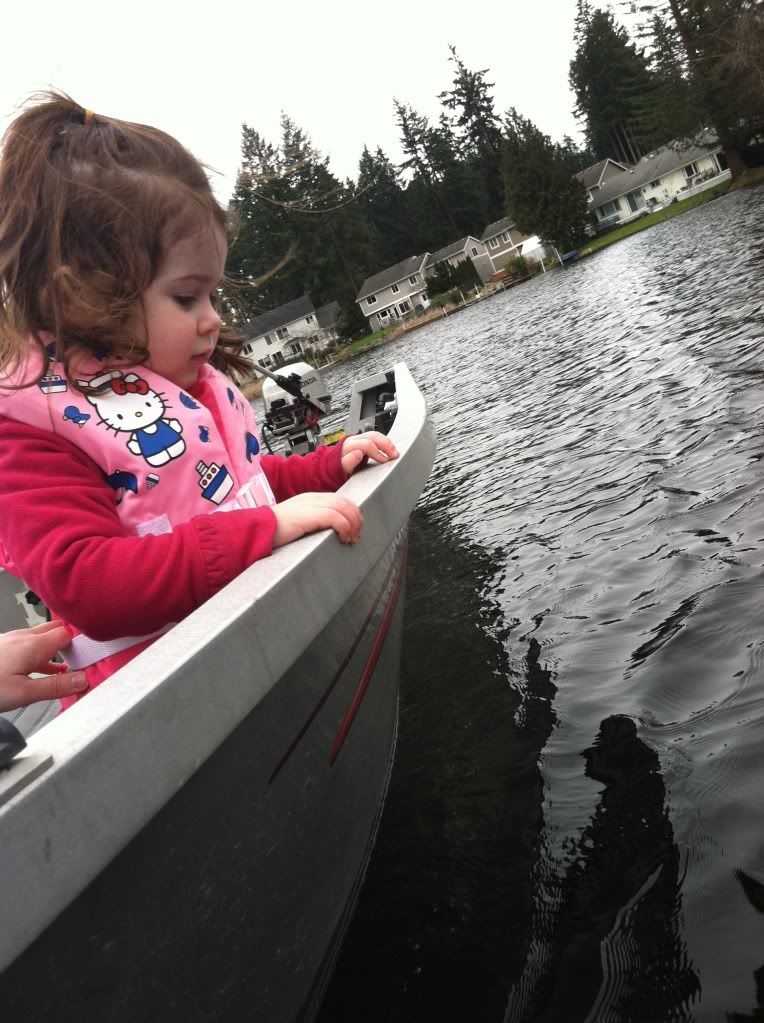 Clearly, we're both thrilled.
My favorite picture ever. I am so thankful for this life.