McMister wanted the girls to help him clean the fish he caught Thursday evening. He had absolutely no idea what he was getting himself into. After a few short minutes, he wanted me to help manage them.
Um, hell no.
I didn't use those exact words, but I'm pretty sure my face conveyed enough.
I did, however, take pictures. And laugh until I cried while Lyla pushed each and every slimy, slippery fish off the edge of the deck, one by one, and Gracie danced around the deck holding an entire salmon like a baby against her chest shouting, "This is Gacker Macker! When can I eat Gacker Macker?" And when she grabbed the hose McMister was using to clean off the freshly filleted catch-of-the-day and sprayed him from head to toe, I almost lost my voice.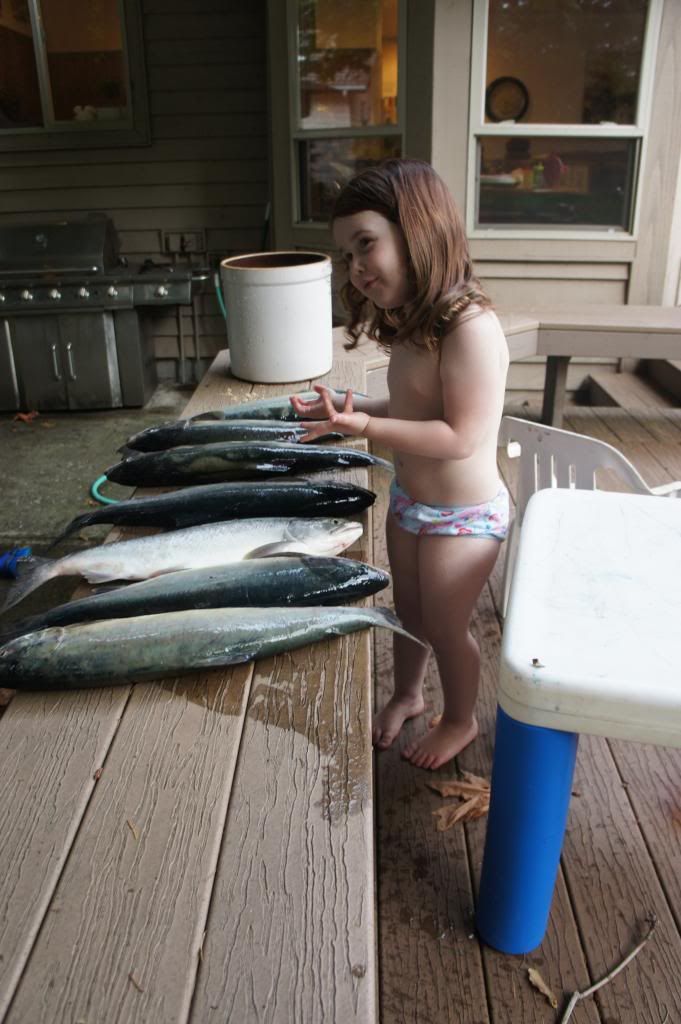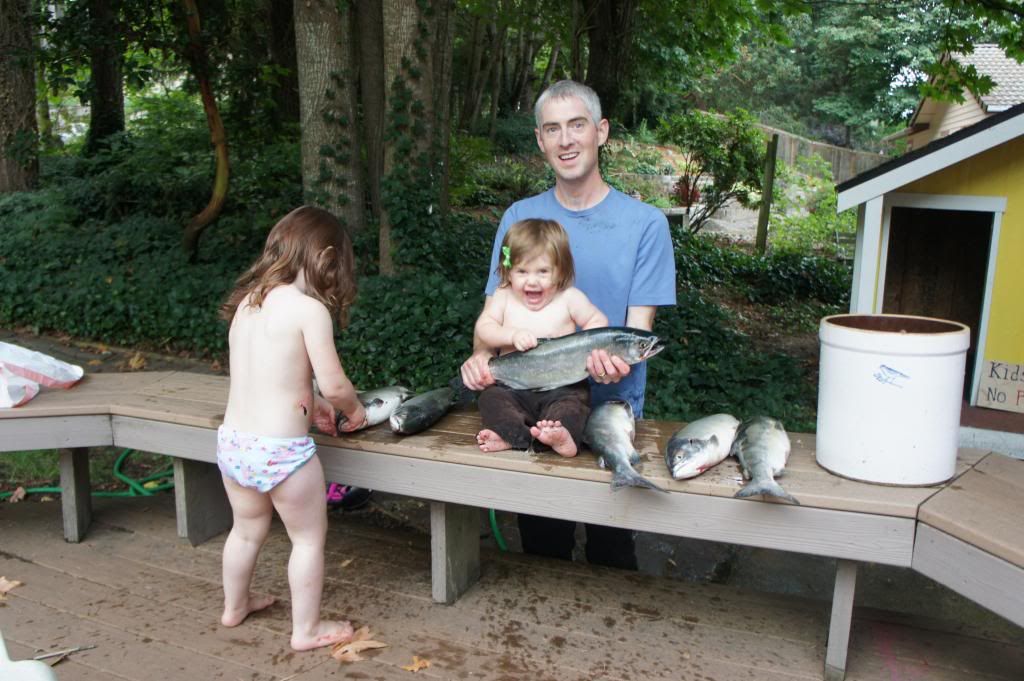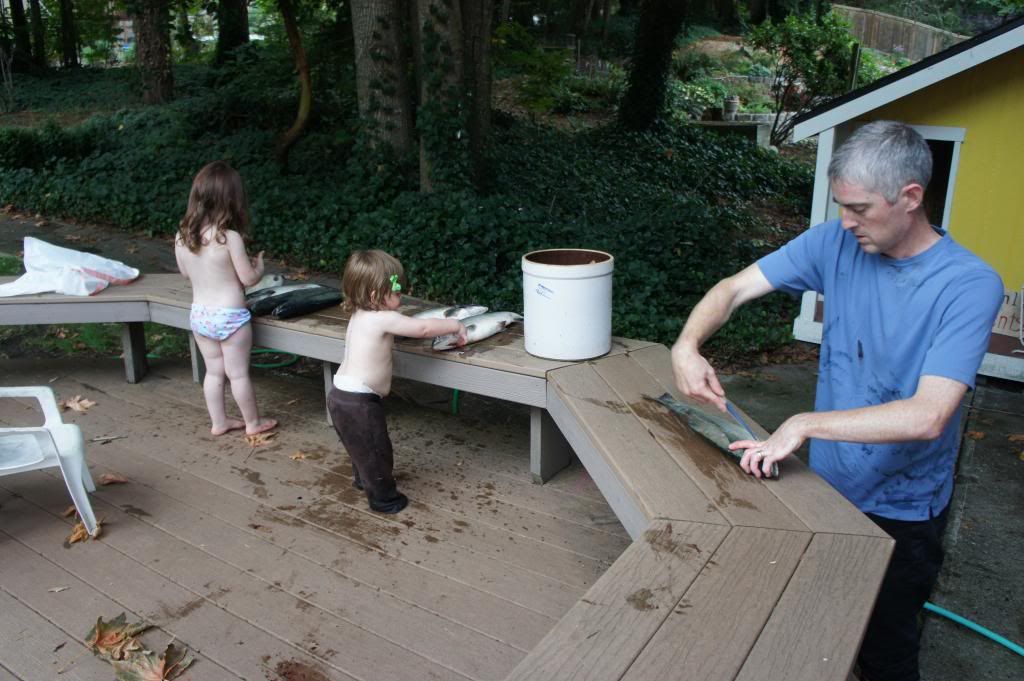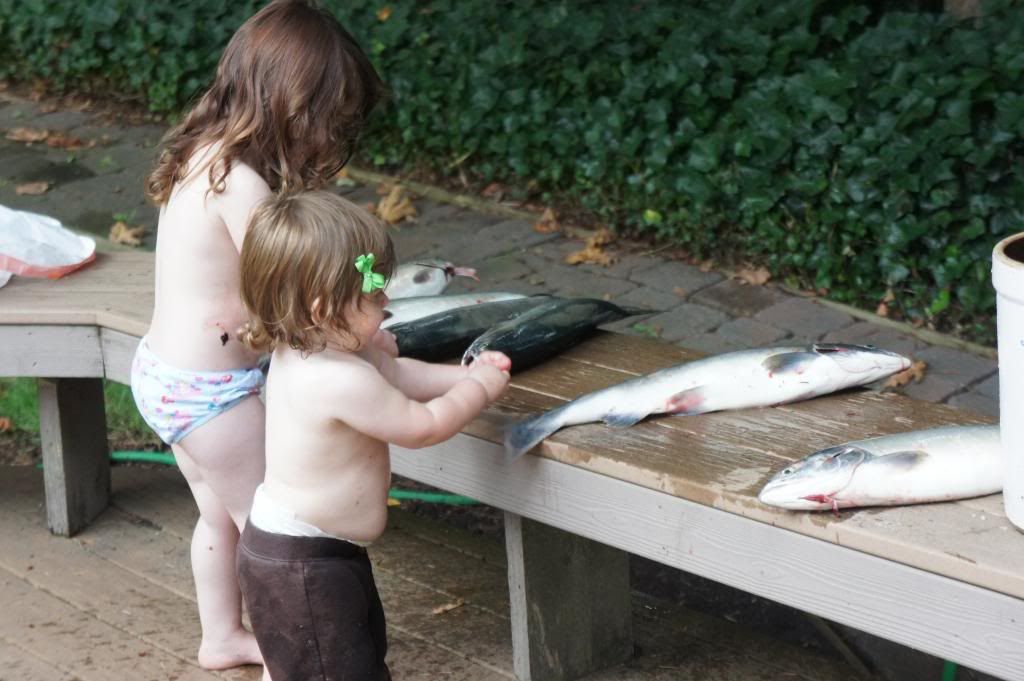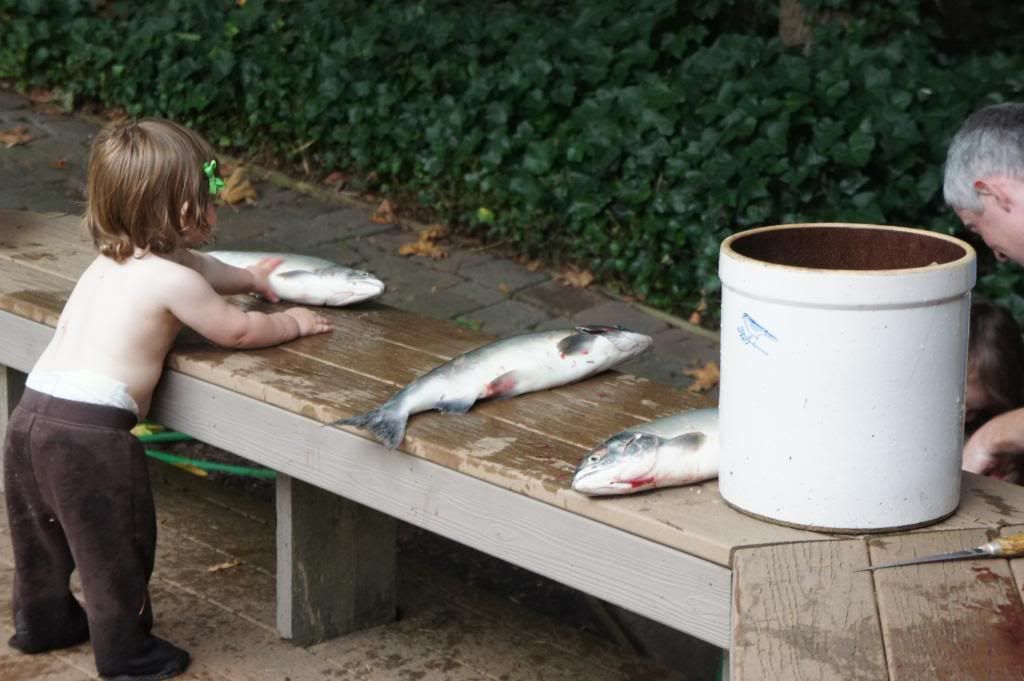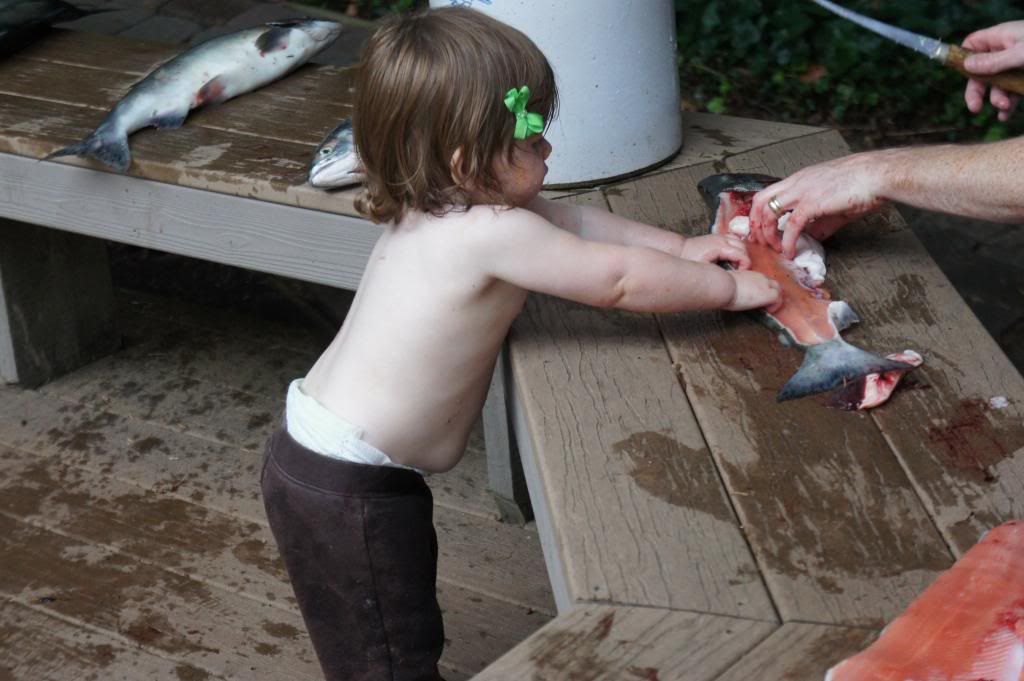 I offered to start the shower when things looked like they were wrapping up. When I got back down, McMister stripped himself and the girls down completely on the back porch, picked up the now buck-naked, covered-in-fish-guts-and-blood girls in each arm, and headed up the stairs.