2 years, 11 months
When my brother was a toddler, he sat down and drew a house, completely upside-down. My mom watched him do it and was shocked at how realistic it looked for a 2-year-old.
So when Gracie told me she drew a G earlier this week, and I looked down to see she had drawn it completely upside-down, I wasn't surprised at all. The giant curl on the bottom of it wasn't there when she drew it originally, Lyla added that while I ran to get the camera.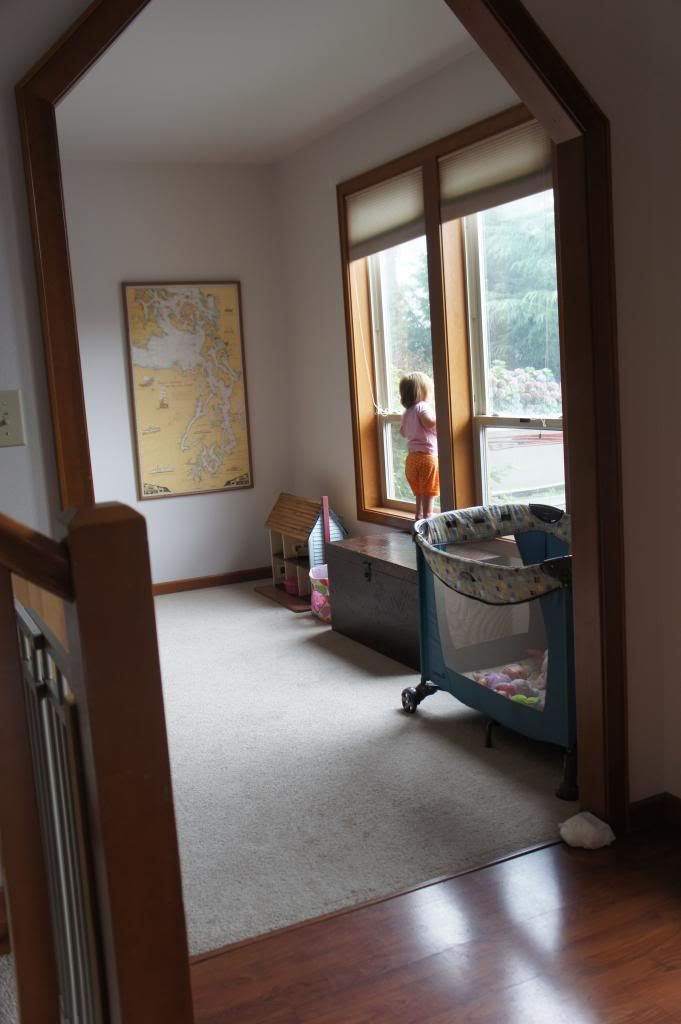 1 year, 3 months
Lyla is so much more of a climber than Gracie ever was. And we all know how physical Gracie is! I watched her from afar as she climbed up onto this chest, which is chest-height on her, all on her own. She's a stealthy little
chicken
.