Out of the blue last weekend, McMister said, "When are we gonna get Lyla's hair cut?"
"Oh," I said. "I thought we weren't anymore."
"Really?" he said back, surprised. "I thought we were. I think we should."
I wasn't so sure. I almost did it without telling anyone Tuesday morning. Then Poppy ate for like 850 minutes and the time was getting to close to Gracie's school getting out.
Then, this morning, he said it again with a little more decisiveness. "Let's get her hair cut. Just go do it."
So I did.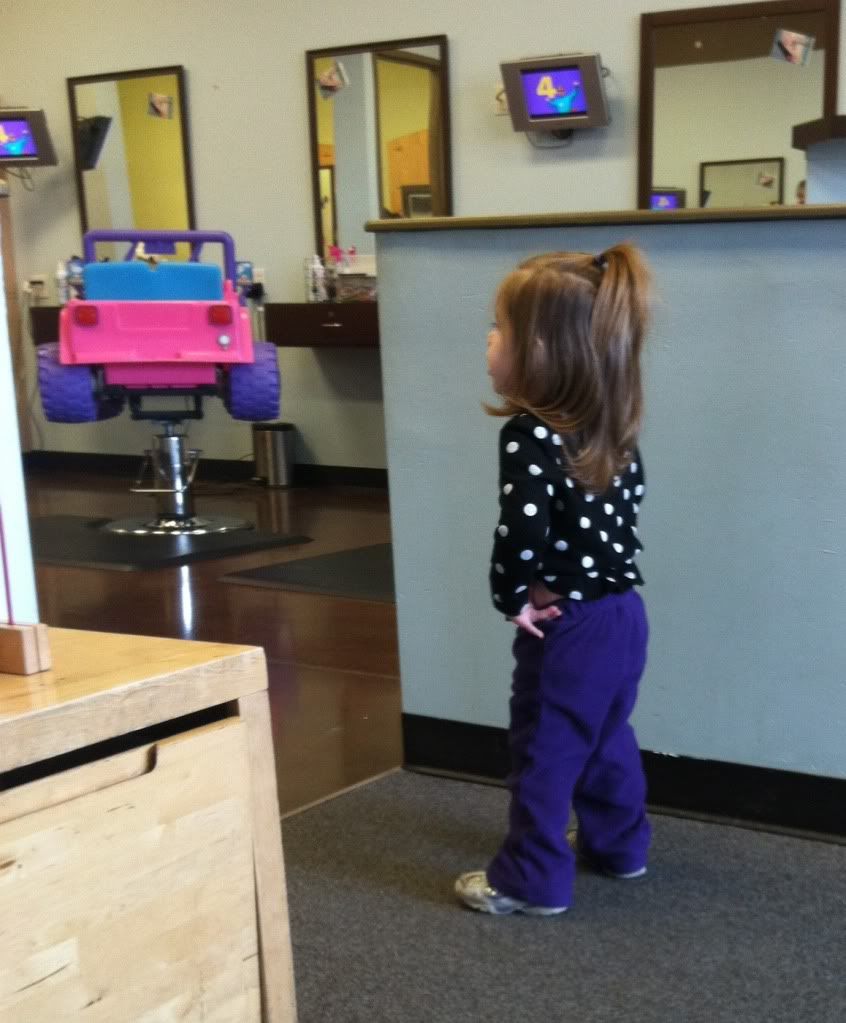 Before